Facebook Moves Into Movie Rentals With Warner Bros.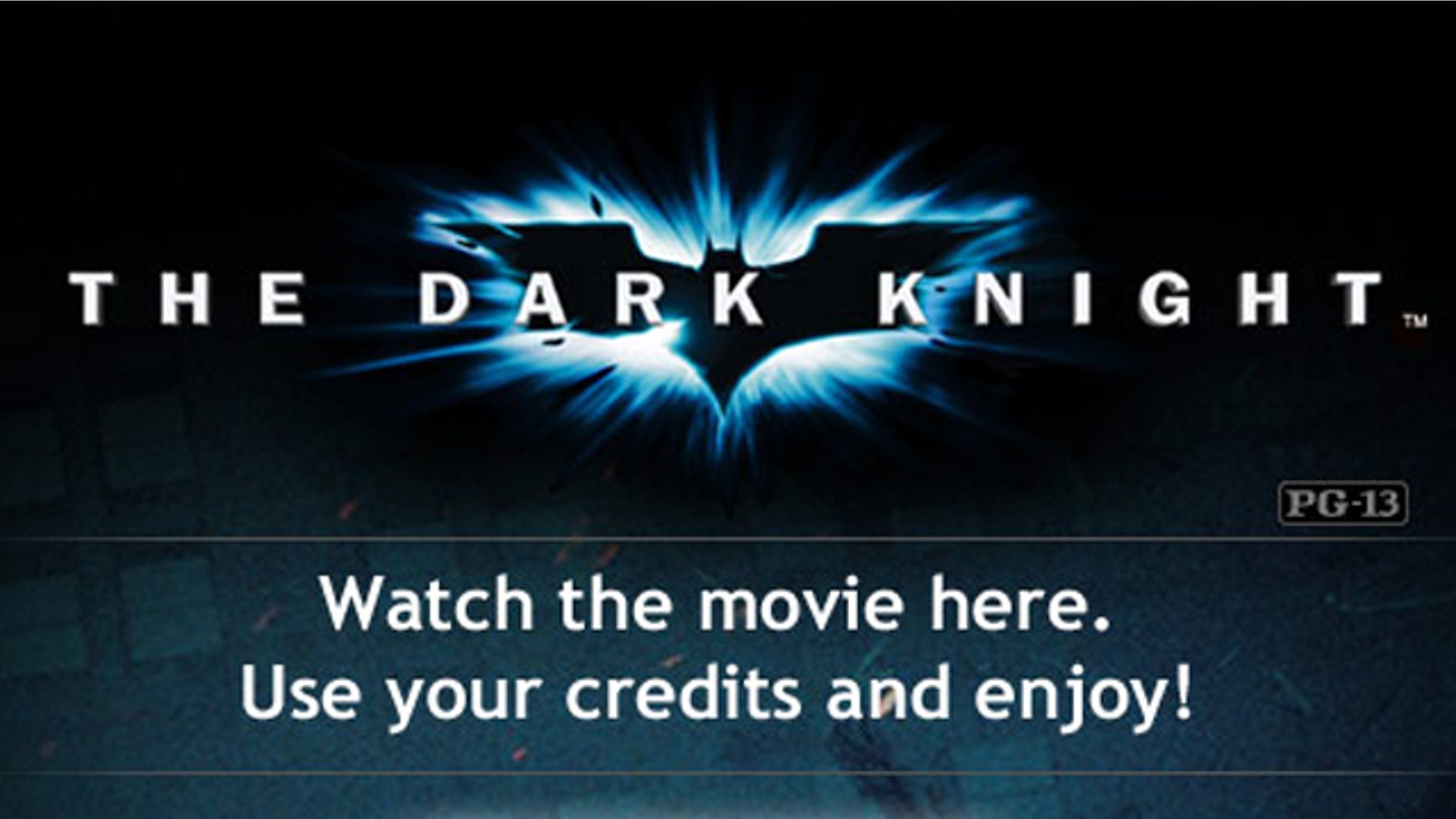 Every digital heavyweight is making a play for streaming video rentals: Apple, Netflix, Hulu, Amazon, Google, Microsoft, everyone. Facebook has been the odd exception -- until now, AllThingsDigital reported Tuesday.
The social media giant is taking its first step to connect users with movies and TV shows while collecting fees in the process. It will let users rent movies directly from the site, using Facebook Credits to pay for the transaction.
First up is "The Dark Knight," from Time Warner's Warner Bros. studio. A 48-hour rental will cost 30 credits, or $3, and be purchased through an application the studio has built for the site. More movies, along with the ability to purchase the titles outright, are coming.
Warner Bros. described the rental as a test. Facebook has 600 million registered users, and courtesy of Zynga and other social games, a big chunk of them are already using the site's virtual currency. While other video sites are trying to figure out how to add social "hooks" into their experience, Facebook does not have that problem -- it is the social hook.
"Facebook has become a daily destination for hundreds of millions of people," said Thomas Gewecke, president of Warner Bros. Digital Distribution, in a press release. "Making our films available through Facebook is a natural extension of our digital distribution efforts. It gives consumers a simple, convenient way to access and enjoy our films through the world's largest social network."
Read more about Facebook's new movie business at AllThingsDigital.