Facebook data sharing scandal: Probe of tech giant and Cambridge Analytica widens
A federal probe into Facebook's sharing of data with political consultancy Cambridge Analytica has broadened to include the actions and statements of the tech behemoth, sources familiar with the inquiries told the Chicago Tribune.
The newspaper reports that the FBI, the Securities and Exchange Commission and the Federal Trade Commission have joined the Justice Department in its inquiries into the two firms and he sharing of 71 million Americans' personal data.
According to the sources who spoke with the Chicago publication, the inquiry is examining whether the Capitol Hill testimony of CEO Mark Zuckerberg and public statements of other officials square with the facts of the case.
FACEBOOK DOCUMENT DUMP REVEALS IT SHARED DATA WITH 52 COMPANIES, SOME BASED IN CHINA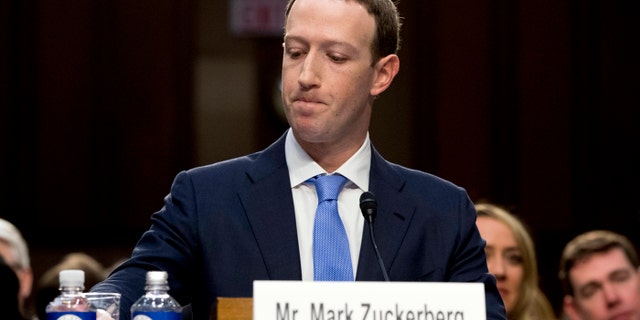 Facebook confirmed to the Tribune that it received questions from federal agencies and was cooperating with the probes.
The agencies involved in the probe declined to comment on the record to the Tribune.
Cambridge Analytica, a consultancy firm that worked for President Trump and other Republican candidates prior to the 2016 election, as well as the campaign to leave the EU in the United Kingdom, closed its operations in May.
Facebook has been under a microscope on both sides of the Atlantic for its handling of the data privacy scandal, as well as other issues, with lawmakers in the U.S. considering new regulations, the state of California passing its own data privacy rules and the European Union's new General Data Protection Regulation now in effect.