Facebook censorship: Nude paintings by Rubens run afoul of social network
The nude paintings of 17th-century Flemish artist Peter Paul Rubens are known for their Baroque, sensual qualities and have been shown in museums worldwide—but apparently they are too risqué for Facebook.
The tech platform removed a series of promotions for the Belgian region of Flanders because they featured works by the artist mostly known for lush, detailed paintings of curvaceous women and cherubs.
Advertisements with sexually oriented content, including artistic or educational nudes, apart from statues, are prohibited on the site.
FACEBOOK'S MARK ZUCKERBERG BACKTRACKS ON COMMENTS ABOUT HOLOCAUST DENIERS
The company's move prompted a tongue-in-cheek complaint to the company's CEO, Mark Zuckerberg.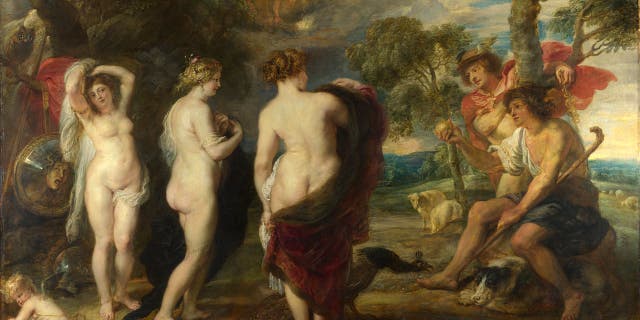 In a letter signed by museums in Flanders and quoted by the Guardian, the Flemish tourist board has written to Zuckerberg: "Breasts, buttocks and Peter Paul Rubens' cherubs are all considered indecent," the letter says. "Not by us, but by you…Even though we secretly have to laugh about it, your cultural censorship is making life rather difficult for us."
Removed advertisements reportedly include one featuring Rubens' The Descent from the Cross, in which Jesus is wearing a loincloth.
INDIA LYNCHINGS: WHATSAPP RESTRICTS MESSAGE FORWARDING TO COMBAT MOB KILLINGS
The Flemish tourist board released a short video in which the "nude police" haul away visitors at the Rubens House in Antwerp to stop them from gazing at the implicated paintings, telling museumgoers they needed to be "protected" from the nudity.
Facebook told the Guardian it accepted an offer to discuss the issue with Flemish tourism officials and added that the paintings would not be taken down in regular posts—only in advertisements.