EXCLUSIVE: Wikipedia's Parent Company Starts Purging Porn From Its Websites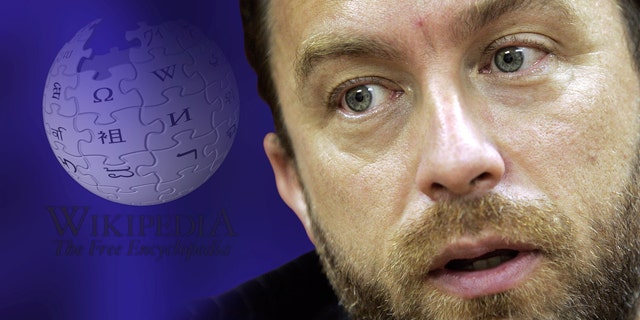 The parent company of the online encyclopedia Wikipedia is rapidly purging thousands of explicit pornographic images from its websites as it prepares to announce a new policy regarding sexually explicit content in response to reporting by FoxNews.com.
The move came as FoxNews.com was in the process of asking dozens of companies that have donated to Wikimedia Foundation -- the umbrella group behind Wikimedia Commons and its Wiki projects, including Wikipedia -- if they were aware of the extent of graphic and sexually explicit content on the sites.
Among the donors to Wikimedia Commons who were contacted by FoxNews.com were Google, Microsoft's Bing, Yahoo!, Open Society Institute, Ford Foundation, Best Buy, USA Networks and Craigslist Foundation.
These images were and in some cases still are easily accessible to anyone, including school children, many of whom receive unfiltered access to Wiki projects in schools across the country. A child doing homework research on the educational website could easily stumble upon pornographic photos — including close-ups of genitalia and people having sex and masturbating. There's even a "nude children" category.
On Friday, Jimmy Wales, the president of the Wikimedia Foundation, acknowledged in a posting in the now defunct "sexual content" category:
"We have had a problem with images being placed into inappropriate categories, so that viewers were exposed in unexpected ways to sexual content. Image categorization should be done in such a way that readers are not exposed unexpectedly to content that may be offensive."
Wales wrote elsewhere — in the newly defunct "sexual content" category — that he expected the foundation to announce a change in policy in the coming days.
"I expect the board to issue a statement within a few days offering a general philosophical support for the serious enforcement of policy on this issue," he wrote. "The Board normally does not get involved with detailed content decisions; I don't expect that to change."
Last week, FoxNews.com revealed that Wikipedia co-founder Larry Sanger had sent a letter to the FBI expressing his concerns that Wikimedia was distributing child pornography.
The FBI has not commented on whether it will pursue an investigation.
On Wednesday evening, Wales posted this note on Wikimedia Commons:
"Wikimedia Commons admins [administrators allowed to edit the site, including Wales himself] who wish to remove from the project all images that are of little or no educational value but which appeal solely to prurient interests have my full support. This includes immediate deletion of all pornographic images. We should keep educational images about sexuality -- mere nudity is not pornography -- but as with all our projects, editorial quality judgments must be made and will be made -- appropriately and in good taste....
"I think our existing policies here on commons are sufficient to deal with the problem - with the minor exception that many things should just be speedy deleted and argued about later. If you want to be technical about it, please consider this a policy change in that regard. Try to relax. Anything which is deleted can be resorted if there's a good reason."
Immediately after, Wikimedia administrators started rapidly marking files for deletion, and the purging is going strong. Images tagged for deletion — though some were still viewable Friday afternoon — include pictures of men, women and young girls involved in a range of sex acts with each other and, in some cases, with animals.
A collection by one user -- "Images of Stan Spanker" included at least 50 close-up photographs, many of which were too graphic to discuss. Some involved the combined use of children's toys and/or household products and female genitalia. The category was scrubbed from the site on May 6. The images had been online since January or earlier.
Numerous other categories have been entirely removed without a trace. Categories of images taken from the sites of adult entertainment companies — and from their awards shows — have been marked for deletion.
Wales himself marked hundreds of images for deletion, all of which involved graphic images of sex acts.
Still, as of Friday afternoon, dozens of categories of explicit sexual images remained on Wikimedia with no indication that they had been marked for deletion.
UPDATE: Yahoo! Responded to FoxNews.com's inquiry about its support for Wikimedia Foundation with the following statement on Friday:
"In Dec. 2008, Yahoo! employees around the world received $50 charity gift cards to donate to charitable organizations during the holiday season through Network for Good. Wikimedia Foundation, Inc. is an organization that is part of Network for Good's powerful clearinghouse of non-profit organizations. Some employees elected to contribute their donation to Wikimedia Foundation, Inc. We are not aware of any illegal content on Wikipedia."