Dozens of Facebook employees challenge 'intolerant' liberal culture
A senior Facebook engineer called out what he termed the company's "political monoculture" in an internal message board post, prompting over 100 fellow employees to join a group advocating for political diversity.
The group represents less than half a percent of the social media giant's workforce, and members aren't necessarily even conservative. But they say they are fed up with the way co-workers who don't toe the liberal line are treated.
"We are a political monoculture that's intolerant of different views," Brian Amerige, a senior Facebook engineer, wrote in the Aug. 20 post titled "We Have a Problem With Political Diversity" that was leaked to the New York Times. "We claim to welcome all perspectives, but are quick to attack—often in mobs—anyone who presents a view that appears to be in opposition to left-leaning ideology."
Since the post went up, over 100 employees have joined a group called FB'ers for Political Diversity. Although other Facebook employees reportedly complained that the group's online posts were offensive to minorities, a source with knowledge of the situation told Fox News the group's intent is to be a constructive space and includes people on the left and the right.
ELON MUSK RENEWS 'PEDO' CONTROVERSY, ASKS IF IT'S 'STRANGE' THE BRITISH DIVER HASN'T SUED
Facebook employs over 25,000 people and, like most Silicon Valley companies, is seen as having a liberal culture. In May, the company announced that former Arizona Sen. Jon Kyl, a Republican, would lead an inquiry into allegations of anti-conservative bias at the social network.
The memo cites a range of concerns, including the removal of posters welcoming supporters of President Trump, the efforts to get Trump-supporter Peter Thiel removed from Facebook's board, the fact that "All Lives Matter is a "fireable offense," and Amerige himself being called a "transphobe" for calling Facebook's corporate art "politically radical."
A source familiar with the incident said that Facebook's culture is open and that employees are encouraged to communicate freely in any of the tens of thousands of internal groups.
"On Day 1 of Facebook's new hire orientation in Menlo Park, everyone hears from our Chief Diversity Officer about the importance of diversity and how to have respectful conversations with people who have different viewpoints," Bertie Thomson, a Facebook spokesperson, told Fox News.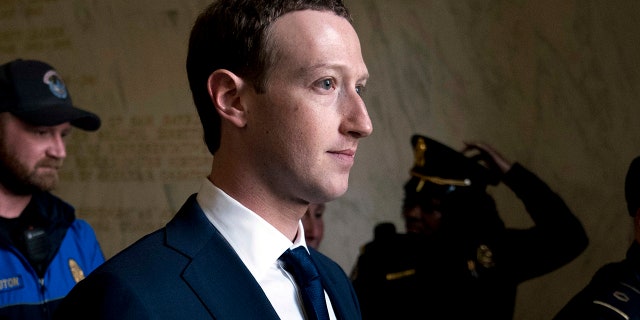 AIR FORCE 'INNOVATION HUB' LOOKS TO HELP TECH STARTUPS
CEO Mark Zuckerberg publicly defended Thiel last year and, in response to a lawmaker's question about alleged anti-conservative bias, said he wanted Facebook to "be a platform for all ideas."
Amerige's memo comes at a time when Zuckerberg's company is facing scrutiny on a number of fronts.
From the spread of misinformation on its platform by Russians to the proliferation of hate speech and the accusations that it has censored content from conservatives, Facebook has been under fire for much of the last two years.
This latest incident comes amid President Trump's war of words against Google, Facebook and Twitter for allegedly being biased against conservatives—telling them this week to "be careful" and saying they are "taking advantage of people."
Google said in a previous statement that its search engine is "not used to set a political agenda" and the company doesn't bias results "toward any political ideology."
GOOGLE LAUNCHES NEW TOOL TO HELP VETERANS GET JOBS
However, the search giant is being sued by former employee James Damore, who was fired after writing a memo that criticized Google's diversity efforts.
Damore filed a class action lawsuit against the tech giant in January and told Fox Business that Google engages in "harassment and career sabotage of anyone that expresses a conservative viewpoint, and there's constant shaming and attacks against white men within Silicon Valley."
The dispute over politics arises a week before Facebook Chief Operating Officer Sheryl Sandberg is due to testify at a Senate hearing about social media manipulation in elections.
Amerige, who has worked at Facebook for more than six years, believes in "Objectivism," an Ayn Rand philosophical system influencing libertarians that—among other tenets—says the moral purpose of one's life is the pursuit of one's own happiness, that individual rights must be respected and that capitalism is the only moral social system.
Fox News reached out to Amerige for comment and will update the story as needed.
The memo concludes by suggesting that colleagues use the new Facebook group as a space where employees can discuss making the tech behemoth "more tolerant and active-minded about different political and ideological perspectives.