CrunchWar! AOL and TechCrunch Mud Fight Erupts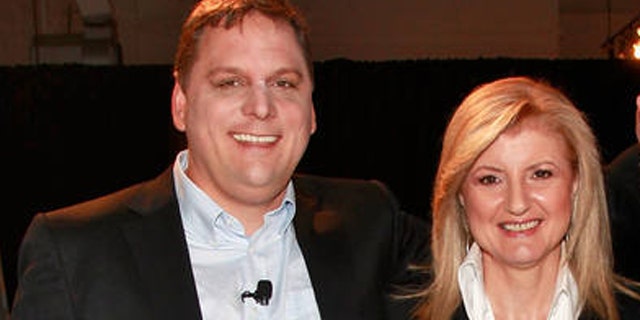 AOL: A oh my gosh.
A virtual rotten tomato fight between the biggest egos on the Internet has spilled out of the editorial department at AOL and onto the front pages.
In one corner sits Michael Arrington, the brash and opinionated venture capitalist-cum-founder of powerhouse technology news site TechCrunch, bought last year by AOL. In the other, the equally brash and opinionated Arianna Huffington, the founder of powerhouse blogging site HuffingtonPost -- also recently bought by AOL.
The two personalities and their deputies appear to be wrestling for control of TechCrunch, as Arrington very messily departs from the site -- or at least his editorial control of it.
"TechCrunch is on the precipice. As soon as tomorrow, Mike may be thrown out of the company he founded. Or he may not. No one knows," wrote MG Siegler Tuesday on TechCrunch in a post titled "TechCrunch As We Know It May Be Over." Seigler's the second in command at TechCrunch, and even he appears to have no idea what's going on.
"If he is, he will be replaced by — well, again, no one knows. No one knows much of anything. Certainly no one at TechCrunch. This site is about to change forever and we're in the total f*****g dark."
Editors and spokesmen for AOL, TechCrunch and The HuffingtonPost did not respond to FoxNews.com emails and calls seeking additional comments on the mudslinging.
Arrington sold his website to AOL in April of 2010 for $30 million. Last Thursday he announced plans to launch a $20 million venture capital fund (backed by $10 million from AOL) that would invest in companies TechCrunch reports on.
AOL CEO Tim Armstrong then surprisingly announced that "we have a traditional understanding of journalism with the exception of TechCrunch — which is different but is transparent about it."
In a stunning defiance of his new boss, a TechCrunch blogger immediately took issue with that characterization, writing that "what Armstrong doesn't seem to understand — not because he's an idiot, but rather because he's not a journalist — is that in this game perception is everything. For TechCrunch to have the moral standing to call out a company … it's vital that our own house is seen to be spotless."
Huffington promptly fired Arrington, telling Business Insider that "Mr. Arrington is not being paid by TechCrunch, he does not report to TechCrunch editors, and he does not report to Arianna Huffington or other AOL Huffington Post Media Group personnel."
Arrington subsequently wrote a series of demands on TechCrunch Tuesday, culminating in the suggestion that if AOL refused to sell the site he founded back to him, he would step down. Though he may have already been fired, of course.
"If AOL cannot accept either of these options, and no other creative solution can be found, I cannot be a part of TechCrunch going forward."
The issue lies in the role Arrington would play going forward: Could he even pretend to report independently on the very same companies he invests in? He believes that shouldn't be a problem.
"I believe that AOL should be held to their promise when they acquired us to give TechCrunch complete editorial independence," Arrington wrote. "As of late last week, TechCrunch no longer has editorial independence. Some argue that the circumstances demanded it. I disagree."
Few agree with him, including aghast media analysts and ethicists across the country. The New York Times recently cited a number of positive reviews of companies Arrington already invests in. Will the situation become even more complicated?
Huffington seems to think Arrington can — for free, of course — blog for the site about the companies he invests in, and retain his independent view of them.
"It is very, very clear that they are distinct entities and Michael will have no influence on coverage," she told the New York Times. We'll see.