Creepy or not, these apps put you on the map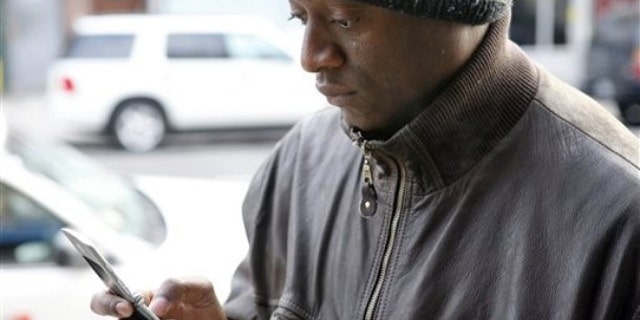 It's hardly unusual anymore to see people walking around with their heads bent down toward their smartphone screens.
She might be reading an old-school email. He might be tweeting about the awesome triple cheeseburger with bacon he just had for lunch.
If they're on the cutting edge, however, they're probably checking to see if any of their friends are close by.
Welcome to the brave new world of ambient social networking apps. Some media outlets are calling these apps SoMoLo (social, mobile, local). Others are calling it creepy.
Whatever you call them, they work in a similar way. They run in the background and persistently use GPS and social networking information to alert you if a friend happens to be within a block or two of your location.
If you're not careful how you use the apps, however, they can also automatically check you into locations. They might reveal your whereabouts to friends of friends or to people who just share some of your interests.
Last time I checked, those were called complete strangers!
Damien Patton says he was inspired to create Banjo when he missed connecting with an old Navy buddy in Boston. They both posted from Logan International Airport at about the same time. But because they were on different social networks, they didn't know the other was there. Later, the friends found out that they had only been two gates apart.
Banjo combs public broadcasts to Twitter, Facebook, LinkedIn and other major social platforms and plots all of the information on a map.
Users can see what's going on around them without having to reveal their locations.
The app will show your whereabouts only when you check in, and information is restricted to just friends - as long as that's also your Facebook privacy setting.
The new app Highlight, however, works a little differently. After launching Highlight by logging in to your Facebook account, the app automatically alerts nearby users when the software identifies you as having friends of friends or common interests.
Their profile will show up on your iPhone and vice versa. Highlight users must remember to pause Highlight if they don't want to reveal their locations.
At least Kismet, another fast-growing ambient social app, is smart enough to automatically hide you when you're at home. The designers of Sonar say their app will only send you a notification if you're near a Facebook friend or someone you follow on Twitter.
Are these SoLoMos more than a passing fad? Well, Highlight, and its competitor Glancee, were the darlings of the tech world at last spring's South by Southwest Interactive festival in Austin, Texas. Last month, Facebook gobbled up Glancee and its engineers, in an effort to beef up its mobile capabilities.
Obviously, some serious influencers believe that this is a wave worth a sizeable investment.
This raises an important question: What are these apps doing with all your private information? They vow to protect your personal data, and say they only share non-identifiable, aggregated information.
But companies get hacked and startups get bought out. Privacy policies change. No one wants a repeat of the scandal that erupted earlier this year, when it was discovered that Path and other social apps were stealing phone numbers and addresses from smartphone users' contacts.
Developers will have to address personal safety and privacy concerns before ambient social networking apps can make the leap to mainstream.
If they want to win over even the early adopters, they'll also need to hope for radical improvements in smartphone battery life. Right now, the apps' constant use of GPS in the background drains batteries faster than users can text out their initial, "Where are you?"
Kim Komando hosts the nation's largest talk radio show about consumer electronics, computers and the Internet. Get the podcast or find the station nearest you at www.komando.com/listen. Subscribe to Kim's free e-mail newsletters at www.komando.com/newsletters. Copyright 1995-2012, WestStar TalkRadio Network. All rights reserved.