Charge your phone in 30 seconds? A new start-up says it can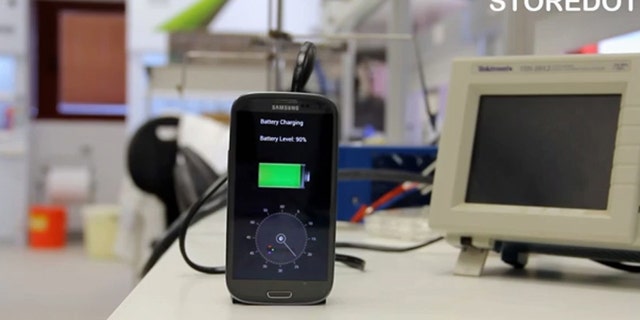 Struggling to get through the day without charging up the smartphone?
StoreDot Ltd., a Tel-Aviv based start-up, says it hopes to at least make the charging process faster–unveiling Monday a prototype charger that promises to take you battery from a tiny sliver of red to 100%, all in about 30 seconds. See the company's demo video here.
StoreDot was born out of the nanotechnology department at Tel Aviv University and developed its prototype for Samsung's Galaxy 4. It unveiled the device at Microsoft's Think Next conference in Tel Aviv. StoreDot says it plans to make chargers for other smartphones, too.
StoreDot has been developing biological semiconductors, made from naturally occurring organic compounds called peptides, or short chains of amino acids, the building blocks of proteins. The technology can be used, among other things, to speed charging times, the company says.
Click here to continue reading the full report on The Wall Street Journal.