CES: The disruption of electronics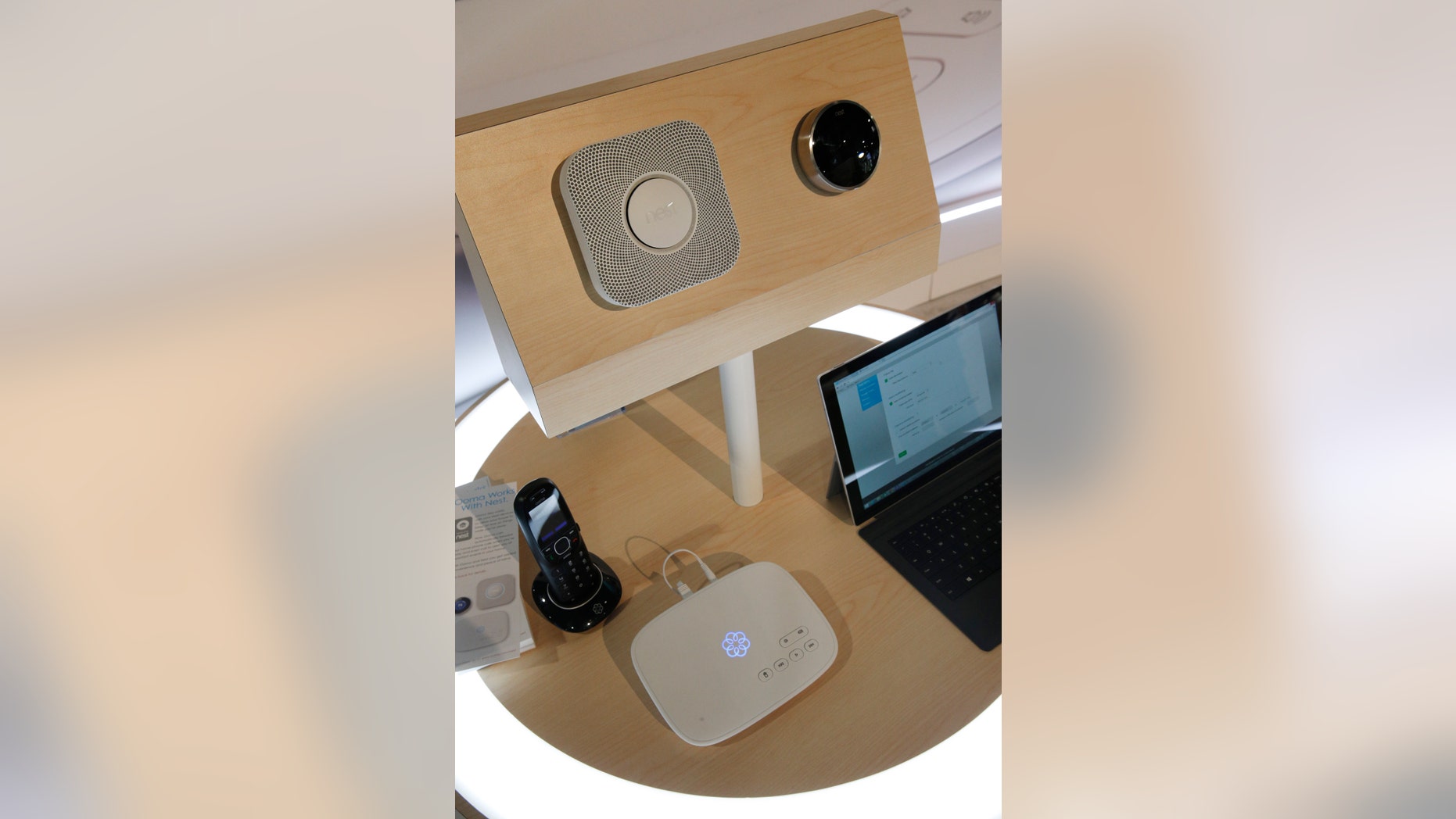 Some people believe we're on the eve of disruption.
Once upon a time, the annual Consumer Electronics Show (CES) was about continuing the advancement of new entertainment devices. Now, it's all about blowing up our notions about how those devices are supposed to work.
The just-concluded CES in Las Vegas is usually a litany of promised products — some bound for the mass market, others destined to obscurity. There were certainly plenty of announcements, from wearable computing devices (no, not Apple, yet) to super thin and super sharp 4K TVs, like Sony's forthcoming 65-inch Bravia X900C, which is less than a one-fifth of an inch thick. But most of those announcements were about improvements of existing devices that will come later this year.
The real news was in three areas where technology is coming together in the form of new services that will upend everything from entertainment to the transportation infrastructure.
The first was a small but significant announcement in the Internet of Things world, which sees virtually every object — from dishes to dashboards — connected to the Web. For years, people have derided things like refrigerators with Web browsers and coffee pots connected to the Internet as frivolous. But Internet phone service company Ooma, announced a new service at CES that illuminates how important the Internet of Things could become.
Ooma, which is a voice-over-IP service, now offers customers a monthly $9.99 option that ties into existing Nest smart thermostats and Protect smoke and carbon monoxide detectors. By integrating the features of both these devices, Ooma can now automatically call you should the smoke detector be triggered while you're away from home. It can also call local emergency services and pass along your home address. False alarms can be minimized because the detector has to be on for two minutes before it will call you.
Niftily integrating the services, Ooma can also take advantage of Nest's built-in motion sensors. When movement isn't detected and the thermostat goes into "away" mode, owners can have their phone calls automatically forwarded from home to their mobile phone. Other options include notifications when motion isn't detected at home when it should be, such as when a child returns from school.
The second was in the roiling world of television, not regarding the sets we buy but the program sources we watch. By now, everyone is familiar with Netflix and Hulu, but Internet-only TV has faced one major objection heard in households all over – "How could I possibly survive without ESPN?"
Later this month, Sling TV will remove that hurdle, opening up the playing field with a $20-a-month Internet TV service that includes ESPN and ESPN2, as well as a bundle of other channels including the Cartoon Network for kids. You can't record ESPN events in advance, but the new Sling TV service can be viewed on nearly any type of device, from Apple and Android tablets to smart TVs and Roku devices. FoxNews.com parent company 21st Century Fox is an investor in Roku. Couple this new service with Netflix and an $80 HDTV antenna for local Fox stations, for example, and many more viewers may decide to cut the cable or satellite cord this year.
The third and final trend at CES that foreshadowed another major disruption was the appearance of the autonomous car. BMW demonstrated an electric vehicle that can park itself, while Audi had a self-driving vehicle called Jack that motored from San Francisco to Las Vegas for no other reason than to prove it could be done. This year, Volvo will introduce the XC90, a new vehicle that all but drives itself, while GM will tout its forthcoming Super Cruise technology that will enable hands-free highway driving next year.
The message is clear: Vehicles with autonomous features are not just Silicon Valley pipe dreams. Real models are already beginning to roll off automakers' production lines.
To be sure, these three disruptions won't cause overnight upheavals. It will take years for municipal roads to accommodate cars that can find and pay for their own parking spaces, for example. But the technology is coming, whether we believe we're on the eve of disruption, or not.