Bubblews pays users to social network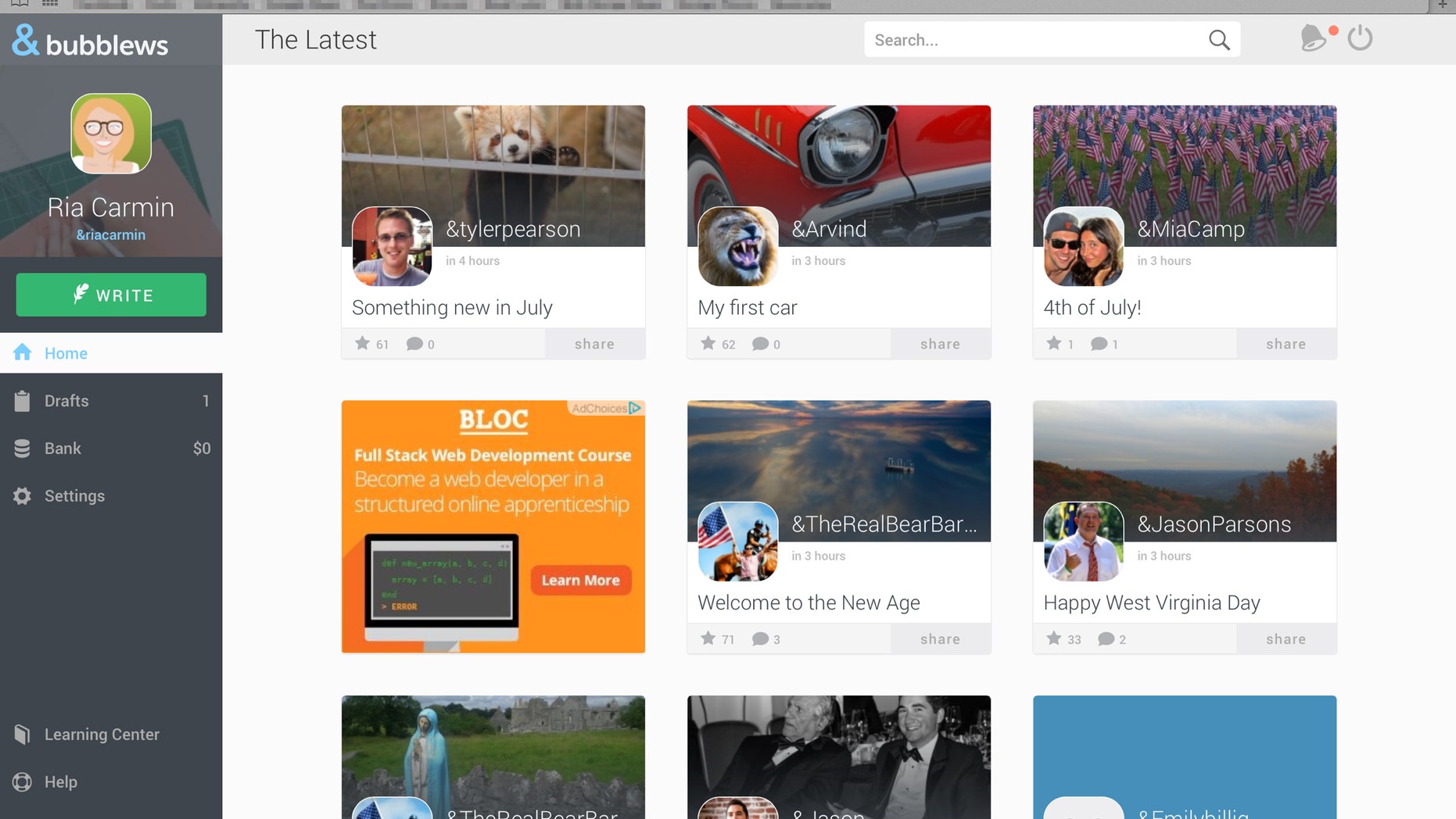 Social media startup Bubblews wants to revolutionize social networking by paying users to share their content.
"It's a new perspective on the social networking model," Arvind Dixit, the 26 year-old Bubblews CEO, told FoxNews.com. "One of our fundamental beliefs is that when someone is providing a service to you, you should compensate them."
Bubblews is sharing a portion of its ad revenue with users, paying a penny for a like, view, or comment on its site. Payments are made to a 'Bubblews bank' and, after reaching $50, can be cashed out using PayPal.
The social media platform, which has been in beta for the last 18 months, was officially launched on Wednesday.
At least one analyst thinks that the Bubblews model could shake things up in a social networking world dominated by behemoths such as Facebook and Twitter.
"The idea that social media users will continue to contribute to networks for free in exchange for being seen as an expert has a fixed limit because most folks have bills to pay and should, over time, favor sites that share profits with them over those that do not," wrote Rob Enderle, principal analyst at tech research firm Enderle Group, in a statement. "If the site can reach critical mass I believe this model will be far more attractive to people than the free alternatives."
Bubblews is encouraging people to share their passions in a minimum of 400 characters, supplemented by photos. Although in beta up until now, the site has over 20 million visitors a month from more than 240 countries.
Each post on Bubblews is known as a 'bubble', and the site uses a plus sign (+) instead of hashtags. Users can tag each other using an ampersand (&).
With its official launch, Bubblews has added new software and server infrastructure to improve the user experience on its website.
Jason Zuccari, Bubblews president and co-founder told FoxNews.com that the site has already had a positive financial impact on members of its user community. "People aren't going to be able to quit their job, but it's good to add things to their life that they never had before," he said, using the example of a woman in the Philippines who was able to buy a refrigerator.
Follow James Rogers on Twitter @jamesjrogers