BlackBerry KEY2 unveiled, touts physical keyboard and touch display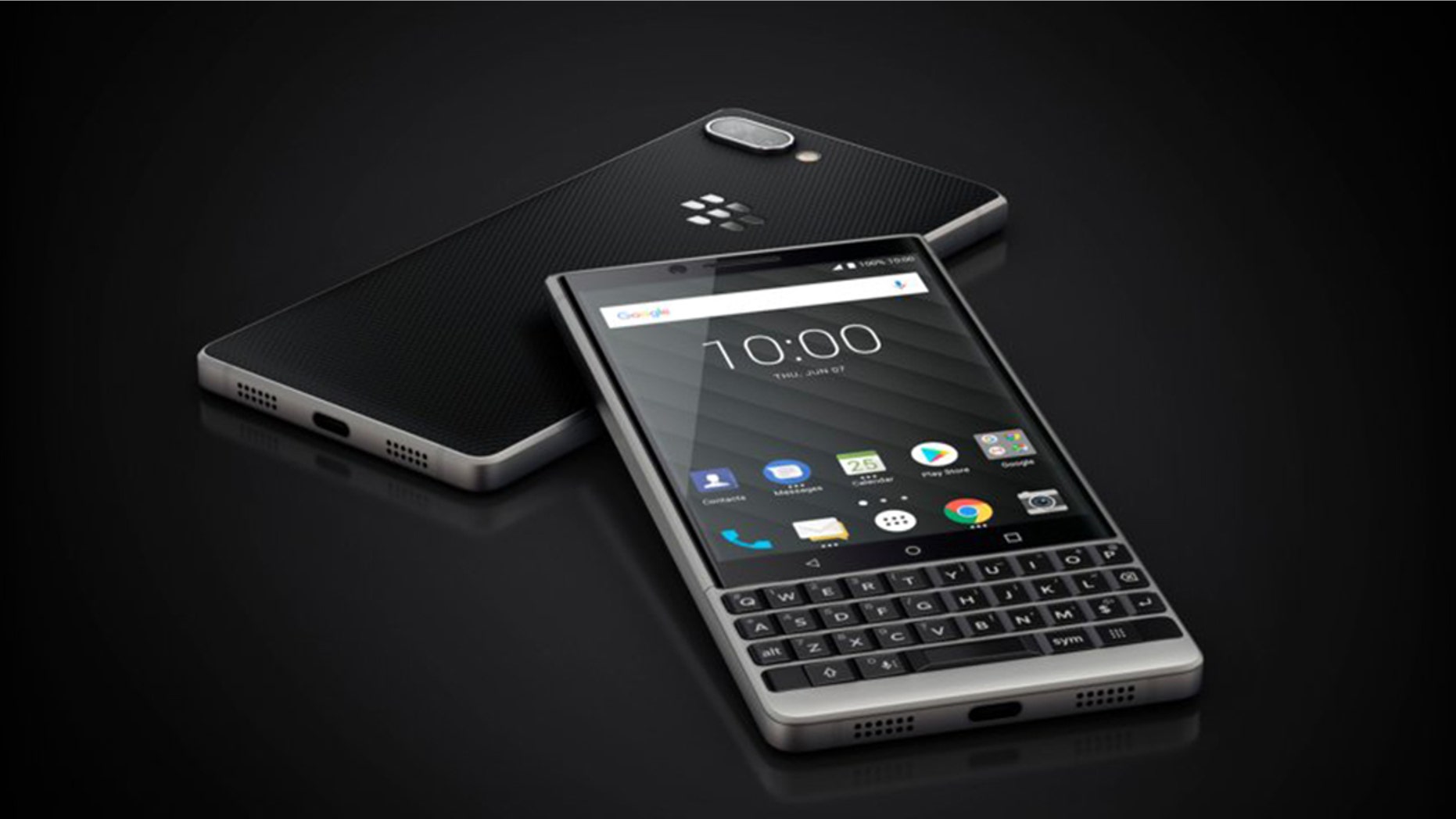 Smartphone users who miss the days of typing away furiously at the physical keyboard on their BlackBerry device can now get their hands on a revamped version of the iconic technology.
Phone manufacturer TCL Communication, which licenses the BlackBerry brand, unveiled the KEY2 at an event in New York City on Thursday. With its physical keyboard, the phone is aimed at business users.
The KEY2, which runs the Android 8.1 Oreo operating system, is also the first BlackBerry phone to have a dual-rear camera. The new device also features Speed Key, a universal shortcut key that lets users access instantly access the apps, contacts and phone functions that they use most often.
SWAPPING AN IPHONE FOR A BLACKBERRY MADE ME APPRECIATE THE PHYSICAL KEYBOARD
Powered by a Qualcomm Snapdragon processor, the KEY2 also has a 4.5-inch touch display.
At a time when data privacy is firmly in the spotlight, the phone's security features are also being touted. With a "hardened" operating system to defend against attacks, the KEY2 is described by TCL Communication as "the most secure Android smartphone." The KEY2 also comes preloaded with a DTEK app that shows the phone's overall security rating and provides insight into how apps are using data, as well as managing app permissions.
Additionally, the device comes with Firefox Focus, a privacy browser by Mozilla that prevents web browsing sessions from being tracked.
9 CLEVER WAYS TO REPURPOSE YOUR OLD CELL PHONE
The KEY2 offers two days of battery life and 6GB of memory in both the 64GB and 128GB versions of the device.
Pricing for the device, which is available later this month, starts at $649.
The phone, of course, faces stiff competition from Apple's iPhones and Samsung's Galaxy phones.
Follow James Rogers on Twitter @jamesjrogers