Black Hawk Army helicopters get futuristic new cockpit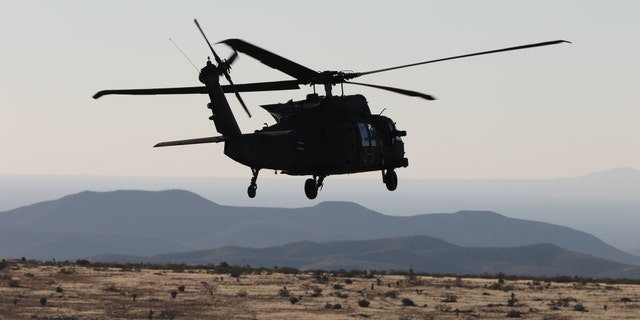 For 40 years, the Black Hawk has been flown by the Army and now this legendary helicopter is set to become even more powerful with new futuristic cockpits.
The upgrade will give Army pilots ultra-advanced capabilities in the cockpit combined with the might of this classic military helicopter. The analog cockpits are going digital.
The UH-60V Black Hawk program is modernizing the Army's fleet of UH‑60L helicopters through cockpit upgrade and Northrop Grumman is providing the digital cockpit avionics.
With this upgrade, the Army is replacing the Black Hawk UH-60L analog gauges with digital electronic instrument displays.
Once UH-60Ls are upgraded with the-state-of-the art cockpits, they become UH-60Vs that essentially replicate the UH-60M cockpit experience and capabilities at the fingertips of Army pilots.
The upgrade is expected to mean less workload for pilots, but more cutting-edge capabilities that they can leverage for potent advantages in combat.
ARMY'S NEW MACHINE GUN WILL BLAST LIKE BATTLE TANKS
Pilots will have improved situational awareness and better mission safety.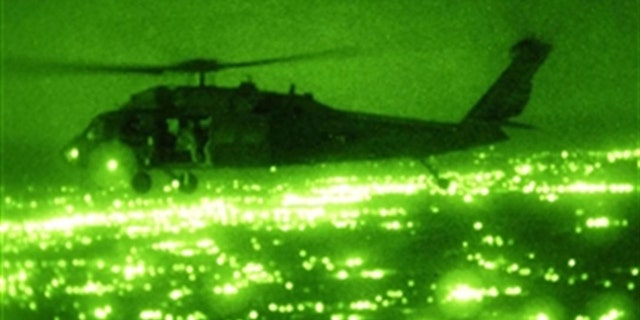 More Army pilots got a key step closer to flying with these cutting-edge cockpits when Northrop Grumman recently delivered software to the US Army for integration into the UH-60V Black Hawk.
Back in January 2017 out in Huntsville Alabama, the UH-60V Black Hawk was kitted out with the new, futuristic digital cockpit flew for the very first time.
Exciting features in the futuristic cockpit
Analog to digital is a big shift. This new advanced cockpit for the UH-60M helicopters will provide a range of advantages.
The digital cockpits will have advanced features like a digital map, four multi-function displays and Stormscope.
The cockpit also incorporates Dual Embedded Global Positioning System/Inertial Navigation System (EGI), four-axis fully-coupled flight director and Joint Variable Message Format (JVMF) messaging.
There is also an Integrated Vehicle Health Management System with Crash Survivable Memory Unit.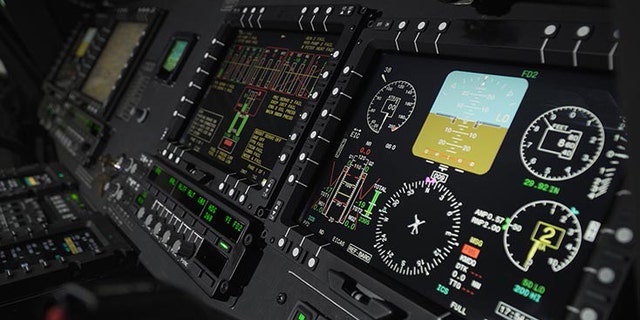 The UH-60V digital cockpit meets the military's Future Airborne Capability Environment (FACE) standard. This means that the Army can rapidly insert and integrate different off-the-shelf hardware and software to further upgrade the helicopter.
PODCAST: INSIDE THE MISSION AGAINST SADDAM HUSSEIN'S SONS + MORE DANGEROUS HELO ASSAULTS – HEAR THE AMAZING STORIES FIRSTHAND FROM THIS FASCINATING PILOT
Black Hawk mission sets
Made by Lockheed Martin Sikorsky, Black Hawks are very versatile and the military relies on the helicopter for a range of important missions.
The UH-60L Black Hawks are updated versions of the original UH-60A Black Hawk that entered service with the U.S. Army in 1978.
The Black Hawks are beasts capable of heaving 9,000 pounds, weighing in themselves at about 22,000 pounds. They can carry the 9,000 internally, externally or as a combination of the two.
Cargo hooks and sling-loads can be used to carry supplies. They are even strong enough to carry some types of combat vehicles deep into war zones. Without ever landing, the supplies and vehicles can be delivered to the ground.
NEW FUTURISTIC ISRAELI 'DUNE-BUGGY' IS BRISTLING WITH WEAPONS, READY FOR COMBAT
Delivering troops directly into combat is a primary mission for these behemoths. They can carry about 12 fully equipped soldiers and more, if less equipped.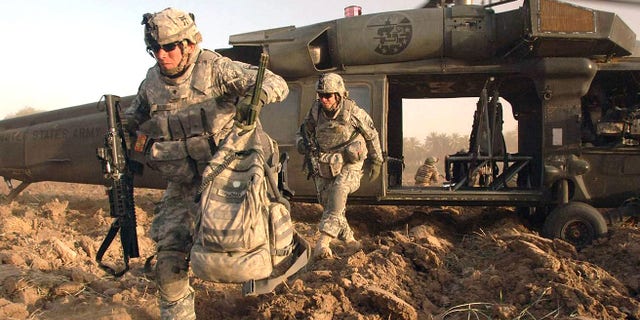 Black Hawks can be armed with different weapon systems. Some options include 7.62-machine guns, .50-cal machine guns, mini guns, Hellfire missiles, Stinger anti-air missiles, rockets and more. Electro-optical sensors can be used to enhance accuracy.
For armed assault missions, soldiers often use door or window guns. Special operations teams frequently use fast ropes to rapidly insert while the Black Hawk helicopter hovers above.
Very robust, UH-60 Black Hawk helicopters can withstand enemy small arms fire and many other projectiles. The floors of the Black Hawk can be armored and even the fuel system is designed to be crash-resistant and self-sealing.
To undertake longer missions or missions farther away, it's possible to add 200-gallon external or internal fuel tanks.
Black Hawks also play a vital role in combat search and rescue. On these missions, the helicopters bring capabilities like rescue hoists and electro-optical sensors to locate the soldier or soldiers.
FORMIDABLE 'JAGUAR' RECON VEHICLE REVEALED, TOUTS POWERFUL CANNON AND ANTI-TANK MISSILES
For example, if a fighter pilot has been shot down and ejected behind enemy lines, powerful helicopters with advanced sensors can help conduct search missions. Ample weaponry can also handle enemy activity, providing a clear advantage in locating and rescuing the downed pilot.
Black Hawks are also crucial for medical evacuation and saving soldiers' lives. The helo functions sort of like a battlefield ambulance. The 60M MEDVAC is specifically designed to fly to the wounded and evacuate them, but other variants can be rapidly adapted to swap seats for litters for the wounded.
Electronic warfare, armed escort and transporting military and government VIPs within war zones are just a few more of the missions Black Hawks undertake.
PODCAST: THIS ARMY RANGER SLAYED 3 SHARKS, FIND OUT WHAT HAPPENED WITH A DEADLY VIPER
What's next?
During testing, Northrop Grumman will evaluate the futuristic cockpit's operational readiness, capabilities and compatibility with the UH-60M pilot-helo interface.
The UH-60V Black Hawk helicopter is slated to enter low-rate initial production (LRIP) next year. The digital cockpit upgrade should help extend the life of the Black Hawks and enhance the capabilities they bring to missions going forward.