Best Buy Black Friday madness begins with a $900 4K UHD Samsung TV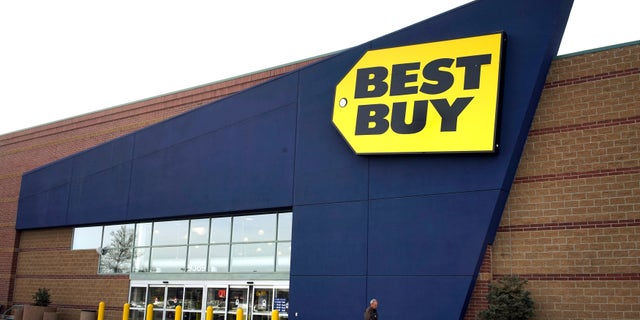 NEWYou can now listen to Fox News articles!
Holy TV price wars, Batman! Best Buy has sent out a call to arms for all TV retailers with the latest advertisement for its Thanksgiving/Black Friday deals. At the forefront of the battle lines being drawn is a new 55-inch Samsung 4K UHD TV, priced at a whiplash-invoking $900, alongside a 50-inch Panasonic HDTV for a meager $200. Both mouthwatering deals are bait to drive consumers to Best Buy's holiday sale, which opens this year at 5 p.m. on Thanksgiving Day in the U.S.
The Samsung 4K UHD TV, model UN55HU6830, appears to be available both in stores and online, while the Panasonic A400U is an in-store only deal. Best Buy's hours of operation for this year's Black Friday sale will go from 5 p.m. to 1 a.m. on Thanksgiving, reopening again at 8 a.m. on Black Friday.
Related: Best Buy shoppers are already in line for Black Friday
According to HD Guru, Amazon has stated that it will respond by matching any price Best Buy is offering on major brands, but the e-commerce mega-giant may not be able to in this case, as the TVs appear to be exclusive to Best Buy only, with the Samsung not even available at the manufacturer's own site.
The deal on the Samsung TV, for which Best Buy claims a list price of $1,400, isn't only a dig at retailers like Amazon, but also at other TV manufacturers such as Vizio. The up-and-coming U.S.-based TV maker only recently unveiled its new P-Series 4K UHD TVs, which premiered with a bargain basement price of $1,000 for a 50-inch model. At $900, Best Buy's Samsung exclusive shatters the lowest price we've seen for a 4K UHD TV from a marquee manufacturer, making it perhaps the most affordable way to get into quality 4K UHD yet.
Best Buy and Samsung's deal of the century, as it were (so far, anyway), does come with a bit of an asterisk, however. While 55-inches is a lot of TV, the size does register under what we consider to be the margin of diminishing returns for the new resolution, which is four times that of today's 1080p HD TVs. We normally recommend a TV sized 65-inches or greater to really take advantage of the increased clarity and pixel density of 4K UHD, unless you're sitting unusually close to the screen.
Still, it's hard to deny that Best Buy's new deal is a very enticing one, and priced competitively even when compared to Samsung's 1080p HD TVs, such as the $900 H6350, which recently made our list of the Best TVs under $1000. Could these new ultra-low prices mean the new era of affordability for Ultra HD is near? Only time will tell, but the pricing trend for the sparkling resolution seems to be slipping even faster than predicted.
Along with its price-smashing front page TV deals, Best Buy will be offering several other doorbuster sales, with exclusives for both in-store and online shopping in hopes of getting you or your loved ones into a shiny new hunk of technology ahead of schedule.