Barnes & Noble to Compensate for Delays to E-Book Reader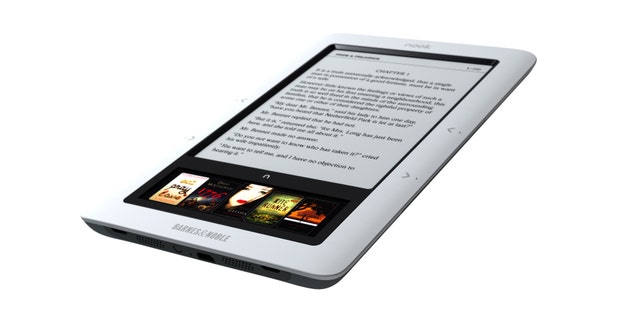 Barnes & Noble has informed customers who pre-ordered the Nook that if their electronic book reading devices don't arrive by Dec. 24, they will be given an online $100 gift certificate. The Nook, which is sold out for the holidays, is a wireless reader that costs $259.
As such, the gift certificate represents more than a third of the Nook's price. Barnes & Noble spokeswoman Mary Ellen Keating said on Sunday that "there may be a very small percentage of customers who may not receive" their Nooks in time for Christmas. Customers who won't receive their Nooks in time will be given a certificate as well as the $100 online gift certificate.
The nation's largest retail book chain,as measured by revenue, unveiled the Nook in late October to compete with Amazon.com's Kindle e-book reader. The Nook, which has received mixed reviews, with some critics citing the slow start-up time and other glitches, is out of stock for the holidays. New orders won't ship until Feb. 1.
SLIDESHOW: Battle of the E-Book Readers
The Consumerist, an online publication, on Dec. 19 posted a copy of the e-mail that Barnes & Noble sent to customers on Friday informing them that some customers who pre-ordered the Nook may not receive them by Dec. 24. The Barnes & Noble e-mail states, "If for whatever reason we are not able to ship your Nook in time for arrival by Dec. 24, we will send you an e-mail notification on Dec. 23 with a $100 Barnes & Noble.com online gift certificate to use as you wish at BN.com."
For more information, read the full story on The Wall Street Journal.