Author Asks the Question, Is Google Evil?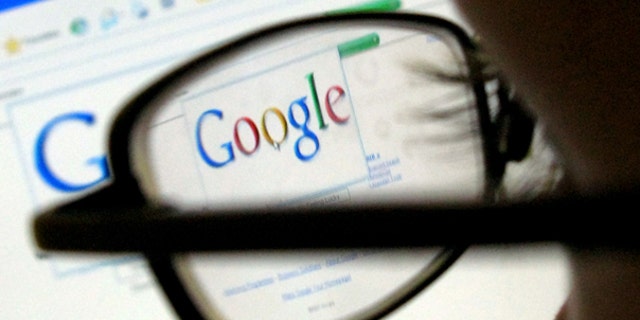 Google's unofficial motto may be "Don't Be Evil," but a new book questions that pledge.
"Google knows you better than you know yourself," charges Scott Cleland, author of "Search & Destroy, Why You Can't Trust Google Inc." "They know what you want, what you think, what you believe, what you read, what you watch, what you intend to do."
Cleland stops short of declaring the Internet giant "evil," but says, "Google pretends to be trustworthy, ethical and unbiased and it is none of the three. It allows anything short of evil."
Cleland's biggest concern: Privacy. Through the myriad products and services Google provides, Cleland says the company knows your interests, desires, and needs through Google Search; the news, commentary and books that you read through Google Books; the sound of your voice and the people you call through Google Talk; your medical history and prescriptions, through Google Health; your travel destinations through Google Maps; and the list goes on.
"They are pack rats. They keep everything, and they actually have three copies of everything that goes in there. People have no idea they literally have a mirror of the online world and three copies on Google's computers," says Cleland.
Though privacy is Cleland's largest concern, his criticism does not stop there. He says copyright infringement, antitrust issues and conflicts of interest also plague Google.
"They have no respect for other people's valuables. They are a serial scofflaw of copyright policy, of patents, of trademarks, and of confidential information."
"Is it possible to be quoted shrugging my shoulders?" asks Google spokesman Adam Kovacevich when Fox News requested the company's comment on Cleland's book. "Everyone knows that Mr. Cleland stopped being a neutral analyst years ago and is now paid by Microsoft and AT&T to criticize Google full-time."
Cleland, who is also president of a consulting firm, Precursor, has been described as "a payola pundit" by critics, who they say is a consultant to some of Google's competitors, including Microsoft and AT&T.
When Fox News asked him if he is, in fact, paid by those Google competitors, Cleland refused to confirm it or reveal the names of any of his clients, saying, "I have a research consultancy and I have Fortune 500 clients. I don't discuss who my clients are at any given time, but I do work for Fortune 500 companies."
He says, "Google likes to disparage my reputation because I have a message that they don't like."
While Cleland classifies Google as the No. 1 privacy and security threat on the Internet, other observers don't see it quite the same way.
"It's sort of lunatic to isolate Google as really the force behind all the things that disrupt us and threaten us on the Internet," said Wired Magazine senior writer Steven Levy, who conducted two years of research at the company's Mountain View, Calif., headquarters for his book published this year, "In The Plex: How Google Thinks, Works, and Shapes Our Lives."
"What happens is that Google is the company that most successfully takes advantage of the Internet," says Levy, who does caution that "there's a real concern because they do have a lot of information about us, and I think Google should be as transparent as possible. In most cases, I think they are pretty transparent about what they have on you and how it works."
As for the motivations he observed, Levy believes the "don't be evil" ideal is still part of the equation.
"What I found really was the impetus for founding Google was actually to do good for the world. As it got to be a big corporation, it also has a goal of making a lot of money and helping its shareholders get increased value as well. But, I think doing good for the world still isn't out of the equation."
Google has also come under harsh criticism and investigations by law enforcement over privacy concerns and other issues.
On Tuesday, South Korean authorities reportedly raided that country's Google offices to investigate if the company "has been illegally collecting private data."
And here in the U.S., the Federal Trade Commission is reportedly preparing to launch "a broad investigation of Google." There have been probes into a variety of Google services, from the use of its street view vehicles to its social networking site, Buzz. In March, Google agreed to settle FTC charges "it used deceptive tactics and violated its own privacy promises to consumers when it launched" Buzz, according to an agency statement. The settlement called for Google to "implement a comprehensive privacy program to protect the privacy of consumers' information," the FTC said, including "regular, independent privacy audits for the next 20 years."
Google states on its website that "we pursue ideas and products that often push the limits of existing technology," but also says it "acts responsibly" to ensure "any innovation is balanced with the appropriate level of privacy and security for our users."
The company lists what it calls its "Privacy Principles," which include making "the collection of personal information transparent" and being "a responsible steward of the information we hold."
"You can make money without doing evil," states Google.
But privacy experts say there are troubling issues that merit further investigation.
"I don't think there's ever been a U.S. corporation that has had so much control," says Marc Rotenberg, executive director of the Electronic Privacy Information Center, in Washington, D.C., who also teaches Internet privacy law at Georgetown. "It would be like a company producing automobiles, providing oil, and building the highways ... We're in a similar situation today with the Internet and Google."
Rotenberg says there are appropriate concerns regarding some of privacy issues raised by Cleland's book.
"The privacy threats are legitimate," he says. "Even though you think that you've left their website and you've got the information you need, Google doesn't forget you. They didn't forget you when you did the search and they didn't forget what it was you were searching for. And they keep that data to build these very deep profiles about Internet users. I think an obvious question to ask is why should a company be allowed to keep that kind of information?"
He, as others have proposed, says Congress should consider the possibility of regulating Google like a public utility.
"I think Google has gone too far. It has collected too much data about too many people, involving too much activity that is personal and they shouldn't do it."
"Any company with the power of Google has to be watched," says Levy. "But I don't think Google is a company which is intending to take over the world in some sort of negative sense."
But Cleland's version of Google argues that it does.
"Google says overtly that they want to change the world," Cleland says, warning that "Google is leading us towards a collectivist society, a planned economy and one world government."
"The more you learn about Google, the more troubled you will become."
Fox News Producer Meredith Orban contributed to this report.