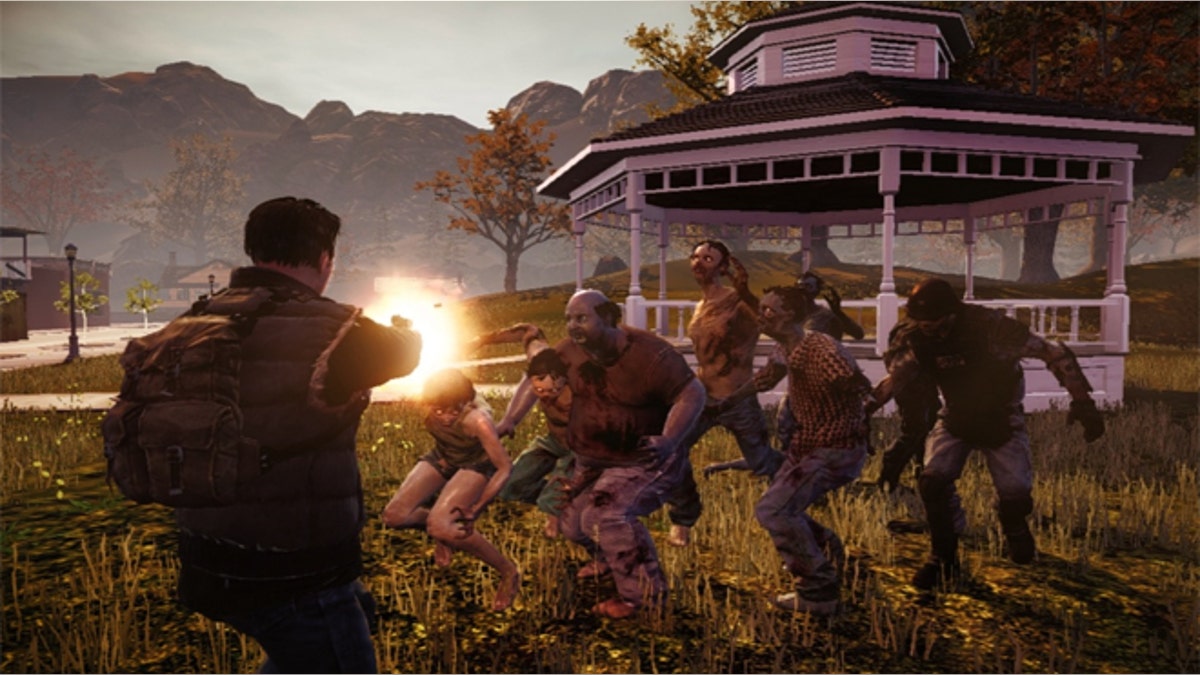 A second video game has been banned for sale in Australia by the Australian Classification Board.
State of Decay has joined Saints Row IV as the second game in 24 hours refused classification in Australia.
Executive producer Jeff Strain shared the bad news on gaming forum Undead Labs:
"I have bad news to share," writes Strain. "State of Decay has been refused classification by the Australian Classification Board (ACB). We've run afoul of certain prohibitions regarding the depiction of drug use. We're working with Microsoft to come up with options, including changing names of certain medications in the game to comply with ratings requirements. Whatever our path forward, it's going to take a bit."
"I know this is frustrating – believe me, we're frustrated too – but each country has the right (to) set its own rules about content, and it's our responsibility to comply with them. Rest assured we'll do everything we can to find a way to get the game into your hands. Stay tuned."
The Classification Board's report, obtained by news.com.au explained that it banned the game because it contains the option of self-administered drugs throughout, in order to restore players' health or boost their stamina.
"These 'medications' include both legal and illicit substances such as methadone, morphine, amphetamines, stimulants, acetaminophen, ibuprofen, codeine, aspirin, 'trucker pills', painkillers and tussen," the report reads.
"Of these, methadone, morphine and amphetamines are prescribed drugs and the term 'stimulant' is commonly used to refer to a class of drugs of which several are prescribed."
Players obtain the drugs by scavenging for them or by manufacturing them in a lab.
Computer games that "depict, express, or otherwise deal with matters of sex, drug misuse or addiction, crime, cruelty, violence or abhorrent phenomena in such a way that they offend against the standards of morality, decency and propriety generally accepted by reasonable adults to the extent that they should not be classified, will be Refused Classification," the report explained.
This is the second game to be banned in Australia in as many days. Yesterday it was revealed that slapstick crime thriller, Saints Row IV was banned due to implied sexual violence and drug use.
Gamers were divided over the Classification Board's decision to ban video game Saints Row IV due to its use of sexual violence. It's unlikely they will be as forgiving this time around.
Since State of Decay's launch on June 5 the open-world zombie survival role player game (RPG) has gone on to become the fastest-selling Xbox Live Arcade game ever, notching up 500,000 paid downloads in less than two weeks.
Games containing drug use related to incentives or rewards have historically had problems being rated in Australia. In 2008 Fallout 3 fell foul of the guidelines, prompting game publisher, Bethesda to steer clear of using real-world terms like morphine in its game. A modified Fallout 3 was rated and made available for sale.
In 2007, Blitz: The League was refused classification for steroid use. It remains forbidden from sale in the country.
Read more on the banned video game "State of Decay" at News.com.au.