Apple Watch sales kick off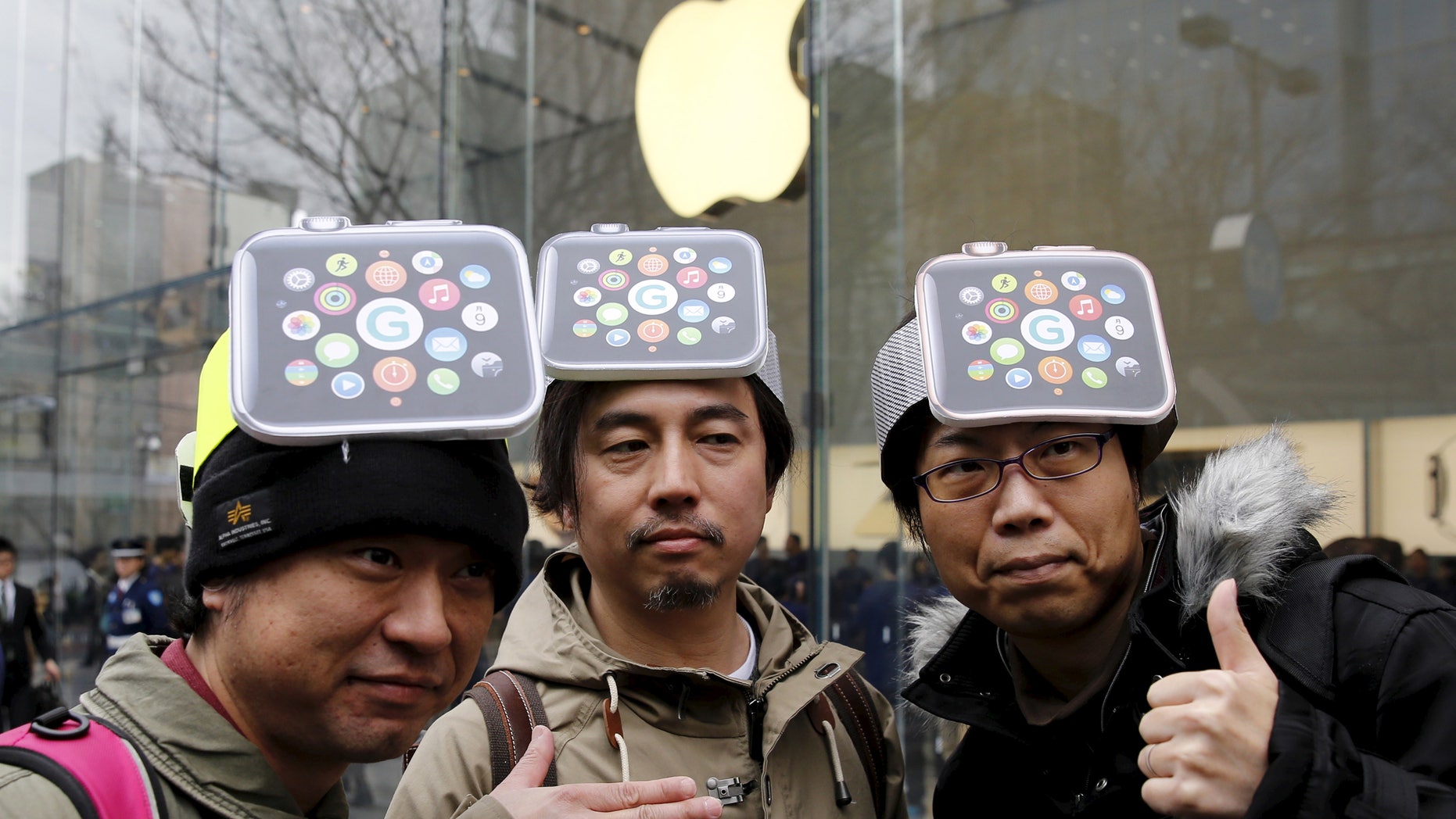 The eagerly-anticipated Apple Watch hit the market Friday, with the Apple Store taking pre-orders for the smartwatch. Apple's new MacBook is also available for purchase.
The Apple Watch is available in 20 models, the Watch Sport in 10 models, and the high-end Apple Watch Edition in 8 models. The watches come in two sizes, 38mm and 42mm, which is the vertical measurement of the case.
Delivery dates vary depending on the model but one of the most oft-quoted delivery timeframes on the Apple online store is 4-6 weeks. Though "4/24-5/8" is also fairly common. But some models simply say "available to ship" in June or July.
Pricing begins at $349 for the Watch Sport, $549 for the Apple Watch, and $10,000 for the Watch Edition (the latter tops off at $17,000). Demand is expected to outstrip supply, though some models are expected to be available by April 24th for pre-orders placed on Friday.

For store-goers, Apple is conducting 15-minute "personalized sessions" for customers to try on the watch and "fit and size their band." The sessions are by reservation only, according to Apple.

The Apple Watch has impressed most reviewers but it's not without its flaws, such as apps that are not fully baked and the need to recharge the watch every one to two days.
Apple on Friday is also launching its thinnest and lightest MacBook yet. The 2-pound laptop sports a 12-inch Retina display and measures only 0.52 inches at its thickest point. That's about as close to a tablet in weight and size that a traditional "clamshell" laptop can get.

And like a tablet, it only comes with the bare connector essentials – a single USB-C port – and middling performance compared to larger laptops with more brawny Intel processors.

As of Friday morning, availability of the MacBook was 1-3 business days.

The new MacBook starts at $1,299 with a 256GB PCIe-based solid-state drive, 8GB of memory, and 1.1GHz Intel Core M processor.

For $1,599, you get 512GB of storage and a 1.2GHz processor.
WATCH: iPhone users shocked to find their photos on Apple billboards