Android L: Top 7 New Features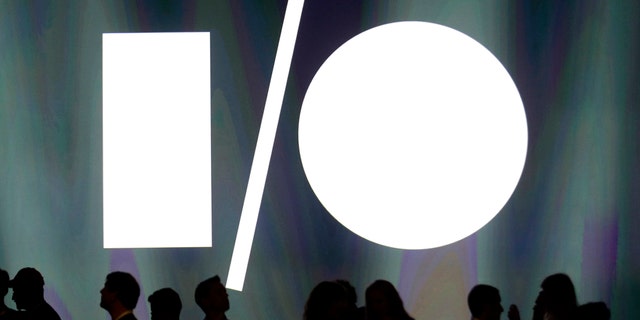 Google has officially unveiled Android L, and it's one heck of an upgrade. The new OS features some of the biggest changes since Android launched in 2008. Available June 26th as a developer preview, Android L sports a sleek new user interface, performance upgrades and cross platform support.
There are also enhancements for battery life and deeper app integration across the board. But that's not all the OS has to offer. Without further ado, these are the top 7 features of Android L.
New Interface: Material Design
Android L gives the OS a serious face-lift, thanks to Google's new Material Design. It's made to run on multiple types of devices, including everything from your smartphone and tablet to your laptop and TV. To that end, the interface now supports elevation values, real-time shadows and lighting that make objects you can interact with appear as though they are floating above the screen.
MORE: 15 Best Android Apps You're Not Using
The OS also gets animated touch feedback. For example, when you tap an onscreen button, you'll see a quick animation letting you know you've pressed it. There are also animations when switching between apps, which gives the interface a more streamlined look. This is the polar opposite of iOS's flat interface.
Enhanced Notifications
In addition to its improved interface, Android L includes enhanced notifications. Users can now pull down their device's Notifications Drawer from the lock screen and double tap a notification to automatically jump to a specific app. What's more, Android L includes a new Heads-up Notifications function.
The feature provides a pop-up notification at the top of the screen that you can respond to or dismiss without having to leave the app you're currently using. So if you're playing a game and get a phone call, you'll receive a pop-up at the top of the screen that you can answer or ignore, without interrupting your game.
MORE: 12 Surprising Things Your Android Phone Can Do
User Authentication
Android L also makes it easier to unlock your phone without having to constantly enter a pin or trace a pattern. If you have an Android Wear watch on, for example, your Android L device will recognize the watch and let you unlock your phone by simply tapping the power button. If you move the watch away from your Android L device, however, it will think someone else is trying to use your phone and force you to enter your pin or pattern lock.
Redesigned Recent Apps
The Recent Apps menu also gets a significant makeover with Android L, but we don't consider it a great improvement. The page now displays both your apps and open Chrome tabs as stackable cards. So, if you open Laptopmag.com in Chrome, and exit the app, it will show up in the Recent Apps menu alongside your open apps. Google says this will make multitasking on your devices easier by letting you access your Web pages without having to open the Chrome app. In truth, the feature looked a bit cluttered during the stage demo. We prefer being able to see more thumbnails at once.
App Indexing
Google is making it easier to access your apps from Chrome with Android L's new App Indexing function. For instance, if you search for a restaurant in Chrome and have OpenTable installed, Chrome will recognize the app on your device and include it in your list of search results. Tapping on the link will automatically open the restaurant's page in the OpenTable. Say goodbye to the tedious task of having to copy and paste information from one app to another.
MORE: Best Android Anti-Virus Software 2014
Performance Boost
Android L isn't just about software improvements. The update will bring increased performance to Android devices, including 64-bit computing (something iOS already supports). Google also promises that the OS' new Android Extension Pack will bring PC-level graphics to mobile devices complete with tessellation, geometry shaders, computer shaders and ASTC texture compression. Basically, Google wants you to have a gaming PC in your pocket at all times. And based on a preview trailer shown on stage, it looks like that just might happen.
Battery Life
Last but not least, Android L is expected to bring some serious battery improvements to your mobile devices via Google's Project Volta. Featuring a built-in battery saver that detects when your handset is low on juice, the app can automatically reduce CPU load and display brightness (among other things). According to Google, the feature can get you an additional 90 minutes of juice. That's a lot of power when you're running on empty.