6 great ways to make money online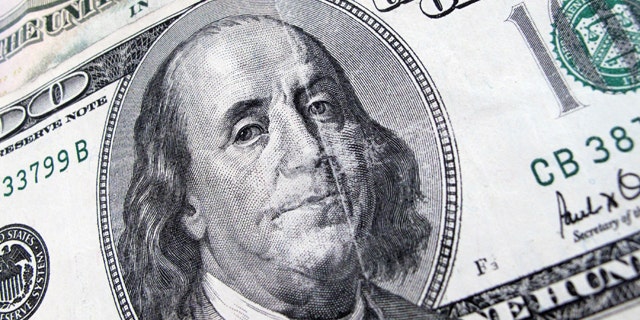 NEWYou can now listen to Fox News articles!
The year 2013 is barely out of the starting gate, and some finance experts already predict that the U.S. economy will make a roaring comeback this year. Of course, other pundits warn that we should be very worried.
Whatever happens, you can resolve to improve your personal economy this year.
Digital technology, combined with your talent and passion, is a money-making opportunity waiting to happen. Whether you're looking to pocket a little extra cash or significant part-time income, these ideas could put you on the road to a prosperous new year.
1. Sell art, crafts or collectibles online
If you have a talent for making jewelry, pottery or other crafts -- or just a knack for finding vintage gems at garage and estate sales -- consider selling your objects through an online storefront.
Etsy is the largest and most popular marketplace for handmade and vintage goods. You can also try ArtFire and Zibbet.
Have you designed a killer line of iPad cases or Kids' tees? Take a look at up-and-coming Redbubble. Want to display traditional art? Artbreak is a fast-growing online gallery for traditional artists -- and it's commission-free.
If you have an e-book, song, template, computer wallpaper or other kind of digital file to sell, take a look at commission-free UploadNSell. Amazon-owned CreateSpace can help indie authors, musicians and filmmakers sell works to online buyers.
2. Cash in on your photos
Licensing your best photos to microstock agencies such as iStockphoto, Shutterstock and Dreamstime is a great way for above-average photographers to make money.
There's a lot of competition, but Web designers and other electronic publishers buy tens of thousands of photos every day to illustrate stories and ads. Research top-selling images at microstock sites to get a feel for what buyers want, and then do whatever you do best, whether that's food, portraits, sports or landscapes.
Illustrators and videographers can find opportunities in microstock, too.
If you're a fine-art photographer, try selling through print-on-demand sites such as Imagekind or Fine Art America. You set your price for various sizes, and the sites take a cut for printing, matting, framing and shipping to the customer.
3. Take on microjobs and quick tasks
Many folks pick up pocket money every day by doing quick field work assignments for companies, or doing odd jobs for local businesses and homeowners.
Businesses big and small post micro-projects through a free iPhone app called Gigwalk (an Android version is in the works). A winemaker, for example, might need someone in your town to visit a retailer and take a smartphone picture of a product display.
Homeowners across the U.S. browse the TaskRabbit website if they need help assembling Ikea furniture or grocery shopping. Local businesses also call on TaskRabbits when they need on-demand workers, delivery drivers or event staff. You do need to ace a video interview and a thorough background check in order to become a TaskRabbit.
If your friends look to you for fashion and shopping advice, check into becoming an affiliate for the shopping site Beso. It works the same way as a traditional blog, except you don't need to think up 500 fresh words every day. You make a few cents every time friends and followers click on links you share within brief posts to social network sites.
4. Tutor and teach
Put your experience as a tutor or teacher to work on the Internet. All you need is a fast broadband connection and a way to video chat.
Online tutoring is also a good way for starving college and grad students to put food on the table. Specialists in finance, math and science are always in high demand. Sites such as Smarthinking or Tutor can help get you started.
Can you speak a foreign language fluently or have experience as a language tutor? Hang up a shingle at Verbalplanet. There's also a keen need to teach English as a second language to executives around the world.
5. Freelance
Freelancing is a time-honored way for writers and graphic designers to make money. It's not uncommon for administrative assistants, accountants, computer programmers and other professionals to also find freelance opportunities. Look at niche job sites such as Elance, Guru and FreelanceSwitch.
If you're a super-speedy typist, have a good ear and write well, you might be cut out for transcription work. Transcribers provide closed captioning for films and TV shows and written transcripts of academic presentations and focus groups. Visit Tigerfish to get started.
6. Telecommute
You don't have to be your own boss to work from home. You just need to find telecommuting opportunities. Regular job boards often list telecommuting work. Use "telecommuting" as a keyword. Also try Telework Recruiting or FlexJobs, which require small membership fees. The National Telecommuting Institute helps individuals with disabilities find telecommuting opportunities. It offers listings and advice.
Copyright 2013, WestStar Multimedia Entertainment. All rights reserved.
Kim Komando hosts the nation's largest talk radio show about consumer electronics, computers and the Internet. To get the podcast, watch the show or find the station nearest you, visit: www.komando.com/listen. To subscribe to Kim's free email newsletters, sign-up at: www.komando.com/newsletters.