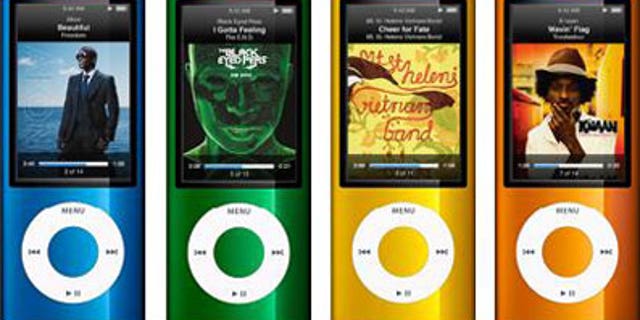 While iTunes may be the most well-known music downloading site, there are several challengers looking to take some market share.
The digital music business is booming and according to the International Federation of the Phonographic Industry, the marketplace has increased more than 1,000% since 2004. And the industry shows no signs of slowing: Nielsen Soundscan reports consumers purchased 1.17 billion tracks and 86.3 million digital albums last year. FoxBusiness found five alternatives to iTunes for music lovers.
Amazon: Amazon is not just for books anymore. Most songs on the site cost between $0.89 and $0.99, with most albums between $5.99 and $9.99. The company also makes nearly 2,000 tunes that can be downloaded for free, and just like iTunes you can download one song or a whole album.
Rhapsody: At Rhapsody, for as little as $9.99 for a monthly subscription, you can listen to anything in its catalog, which currently contains more than 10 million songs.
Wolfgang's Vault: If you are a fan of live concert recordings of rock, jazz, country, blues and indie, check out Wolfgang's Vault. Created in 2003, the site contains recordings from live concerts from big-named artists including the Grateful Dead, Janis Joplin and The Who that you can listen to for free on the Web site. The site is also working to make past live shows available as MP3s to purchase and download.
CD Baby: If you are a fan of indie music, CD Baby is for you. The quaint little record store has been around for more than a decade and claims to be the world's largest online distributor of indie music. The site only posts music that musicians send them directly and listens to every single album we carry before it is posted for sale.
Wal-Mart: Wal-Mart entered the music downloading scene in 2004, and has been steadily adding music to its platform. You won't need to download any software, but you must have Windows Media Player 9.0 to play purchased music. Most songs sell for $1.24 or 94 cents and you can download some albums for as little as $7.00.
For all the iTunes alternatives, see the full story at FoxBusiness.