12 amazing Valentine's Day gifts with a tactical twist for women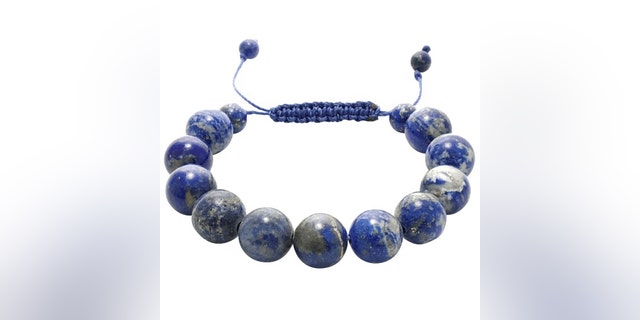 NEWYou can now listen to Fox News articles!
Valentine's Day is around the corner, but there is still time to impress with the perfect gift.
If you've had trouble shopping to find just the right thing, you're not the only guy still on the hunt.
From one-of-a-kind, very special jewelry direct from war zones and classic looking handbags with secret pockets through to must-have fun outdoor gear and the ultimate gifts for female hunters … we've curated 12 top gifts for the lucky Valentine in your life.
No matter what stage of relationship you are in, whether it is just a few dates or married for 50 years, you'll find something in our list that has tactical twist that will be a hit.
The Perfect Circle Bracelet by Combat Flip Flops
This is a gorgeous bracelet that features lapis lazuli stones harvested in Afghanistan. The craftsmanship is outstanding. And this is a gift not just for the woman in your life, but a good deed for other women too.
Veteran-founded and run, Combat Flip Flops employs widowed Afghan women to harvest and assemble the stones. Each purchase also funds one day of school for an Afghan girl.
14 ULTIMATE TACTICAL VALENTINE'S DAY GIFTS FOR MEN
Once they leave Afghanistan, the bracelets are shipped to the United States where they are then wrapped with care by Gold Star families of our fallen military heroes.
This could be the Valentine's Day where you do something special not just for the woman in your life with a stunning bracelet, but for women who aren't lucky enough to have you in their lives too.
The bracelet is priced at $49.99.
Brass .50 Caliber Bar Necklace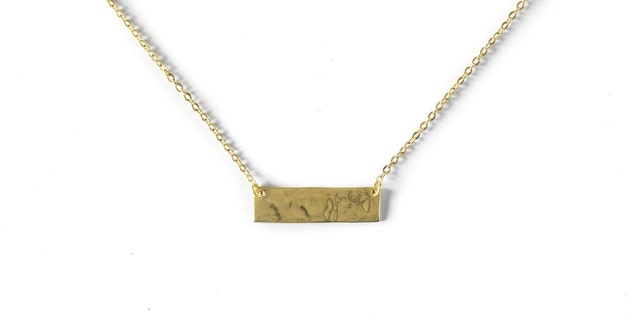 .50 cals are known for impact. The same thing goes with the Sword & Plough .50 caliber Bar Necklace. Each of these beautiful necklaces is handcrafted from a .50 caliber shell casing.
Incredibly versatile, this will go with just about anything. It will dress up and dress down, but will always make an impact drawing compliments.
GLOCK MAKES MILITARY-GRADE PISTOL AVAILABLE TO CIVILIANS
While this necklace will have special significance for a woman who is a hunter, shooter or a tactical professional, any woman will love a beautiful necklace entirely unique to her.
Made by Sword and Plough, this is singular elegance. You'd expect a one-of-a-kind necklace that looks like a bank account destroyer to set you back a few months' salary.
MSRP: $69 – Make sure to check out the Valentine's Day discount and military/law enforcement discount as well.
PODCAST: PROTECT. MASTER HOW TO PROTECT YOUR LOVED ONES WITH THIS GREEN BERET EXPERT
Sword & Plough – Brass Bar Earrings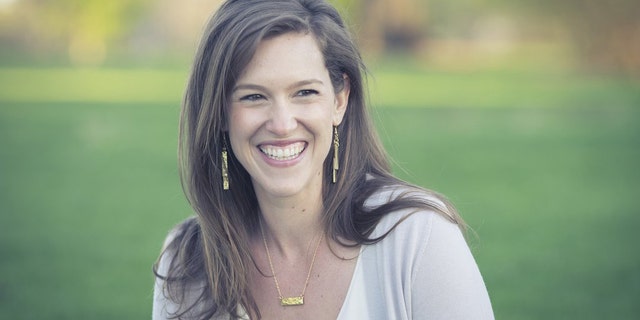 Earrings are the ideal all-rounder solution. Just a few dates? It is a chance to show you have style without coming out swinging too strong on the gift front. Girlfriend or wife? It is an opportunity to show you still have style and you get her style.
Also made by Sword & Plough, the Brass Bar Earrings are an excellent option. These stunning brass earrings have been hammered from .50 caliber shell casings too.
SHOT 2018: 4 NEW GUNS FOR POWERFUL HOME DEFENSE
This is another chance to do something special for both your Valentine and beyond. Like the necklace, the earrings are designed and handcrafted by a female veteran. A percentage of company proceeds goes to support military charities too.
Like the necklaces, each pair is one of a kind. The hammered texture will catch the light and frame your Valentine's face the way she deserves.
You'll find these rapidly become a favorite pair that she can wear all year round.
These earrings match the above necklace so if a matching set makes sense, then this is outstanding option too.
MSRP: $89
QALO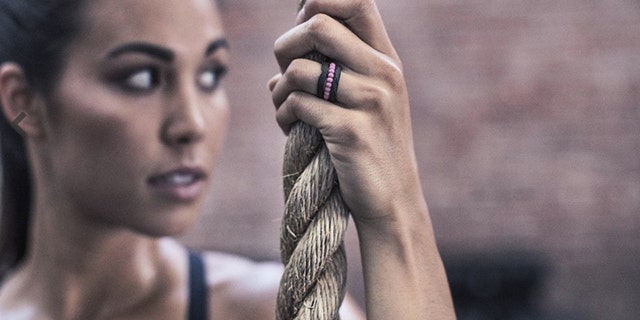 For women into fitness and outdoor activities, jewelry she can wear while at her favorite pursuits can be very tough. But that doesn't mean you should give up.
Here's the solution – QALO. QALO makes silicone rings compatible with any active lifestyle whether it is running, climbing, skiing, surfing, diving, hunting or you name it. These are a superb alternative to traditional metal rings that will be comfortable and look ultra-cool.
SHOT SHOW 2018: 8 NEW TACTICAL GUNS REVEALED
Women's Crosshatch Desert Rose is one ring in the Valentine's Day color scheme, but there are many styles and colors to consider.
For a customized ring entirely unique to her, QALO rings can be engraved with a special message. QALO offers discounts for U.S. military and first responders and there is a current Valentine's Day discount as well.
Women's Best Sellers Silicone Ring Gift Set is currently on sale and presents three of the most popular rings in an elegant, posh package.
Now available for $59.95.
Chasertini by ORCA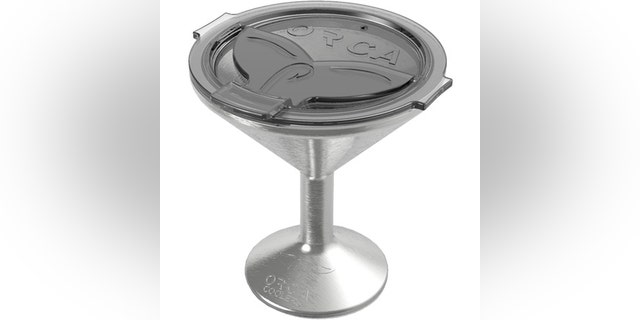 The Chasertini by Nashville-based ORCA is such a fun gift. This will let her take her very favorite cocktail on the go.
As she roams tailgates and block parties, her cocktail will stay the perfect temperature. And for those outdoor BBQs in steaming heat, thanks to you her chilled drink will defeat whatever Mother Nature throws at her partying.
SHOT 2018: 5 OF THE BEST NEW CONCEALED CARRY WEAPONS
Her perfectly chilled cocktails will be the envy of all her friends as they sip their warm drinks.
MSRP: $24.99
PODCAST: FIND OUT HOW TO TRAIN TO GET THE STRENGTH, ENDURANCE + EXPLOSIVE POWER OF MILITARY COMMANDOS
Wine Bottle Opener by Bottle Breacher
This is another gift made from a .50 caliber round that looks extremely expensive, but will be surprisingly light on your wallet.
Made by Bottle Breacher in the USA, the Navy SEAL-founded company featured on "Shark Tank" recently introduced this must-have for opening wine.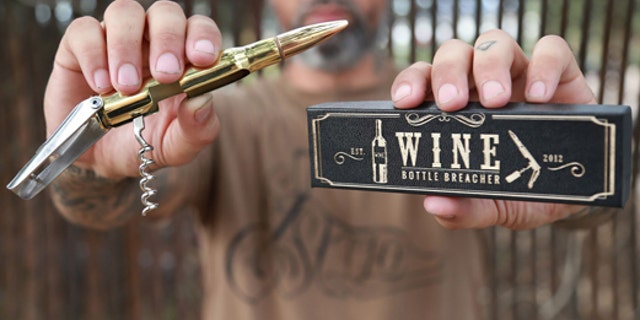 SPECIAL OPERATIONS DOGS SET FOR NEW ADVANCED TACTICAL GEAR
With the smart design, the retractable corkscrew folds inside the .50 caliber brass. Each is entirely unique so this is another one-of-a-kind gift just for her. And very handy, as it also incorporates the "breacher" for beer bottles too.
You can personalize this glossy, sleek gift with a custom engraving too.
MSRP: $39.99
Coral Podster by ORCA
From hiking to hunting, the ORCA Pod backpack cooler is a good gift for the woman in your life who loves to get outdoors and stay outdoors.
This is a cooler that will keep the contents cold for days with some ice thrown in – but with a genius design that lets her carry it like a backpack.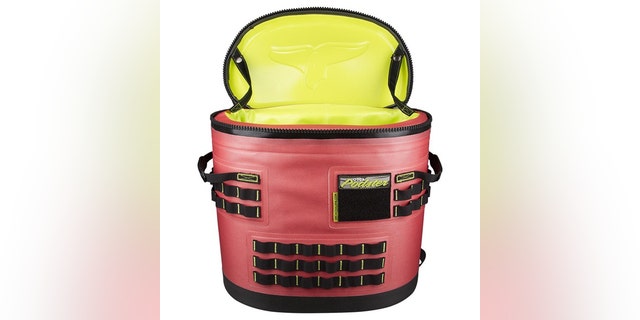 HOW DEADLY DRONE SWARMS WILL HELP US TROOPS ON THE FRONTLINE
Need a gift for a mother who watches kids' sports games? The Podster will be a hit not just with her, but with all her girlfriends, when it keeps their food and drink supplies at perfect temperature. It even comes in a range of colors, including a pink that is in the spirit of the holiday.
And while you are making yourself an MVP husband nabbing a Podster to gift, make sure to check out for yourself the limited special edition Brett Favre Limited Edition Cooler too.
MSRP: $199.99
Tiffany Tote by 5.11 Tactical Tote
Looks like a modern, classic handbag — acts like a bag for a woman ready for action.
Made by 5.11 Tactical, this handbag has been designed for concealed carry of a pistol.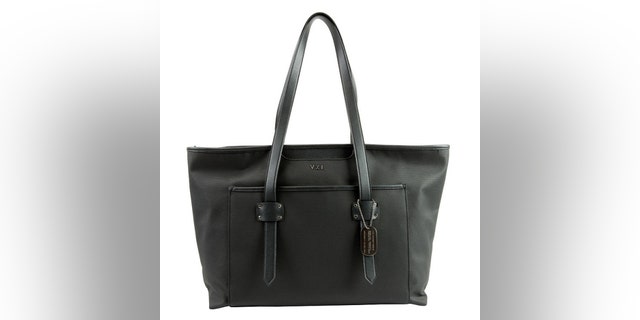 AMAZING NEW MILITARY HELICOPTERS TO LOOK OUT FOR IN 2018
In addition to her pistol, her wallet, car keys, makeup, ammunition and more will easily fit in this one bag. It has room for the key daily essentials and keeps them organized — there's even a hidden pocket to keep something like a passport concealed.
MSRP: $149.99
Blue Signature Tote Bag by Sword & Plough
With style and strength combined, there is a reason why this Sword & Plough Blue Signature Tote Bag is a best seller.
It may look effortlessly elegant, but this is one rugged bag. In fact, the bag is made from military surplus material — the same beautiful blue fabric used for American flags flown across the country and the world.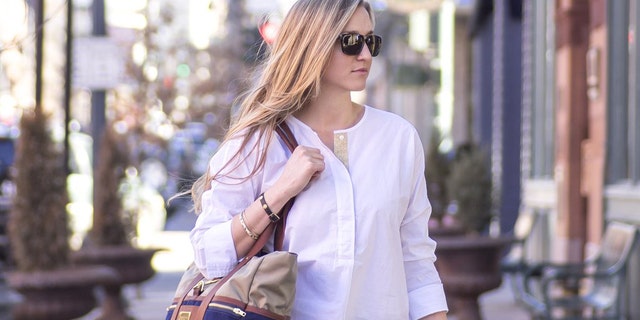 10 BIGGEST WEAPONS STORIES OF 2017
From her laptop through to makeup, it will fit all her essentials so she can use it every day to head into work or school. It is also perfect for vacations and hitting the beach.
MSRP: $229
PODCAST: HOW TO THINK LIKE A SEAL TEAM 6 COMMANDER
Ovik Scandinavian Sweater by FjallRaven
This super soft, warm wool blend will keep her warm, everywhere from ski weekends to school pickups. Even if it gets damp with snow, this sweater will still keep her cozy.
Knitted in Sweden with a classic Nordic pattern, this sweater hails from Viking country, where they have long since mastered how to conquer the cold.
3 OF THE CRAZIEST BULLETPROOF BODY ARMOR ADVANCES OF 2017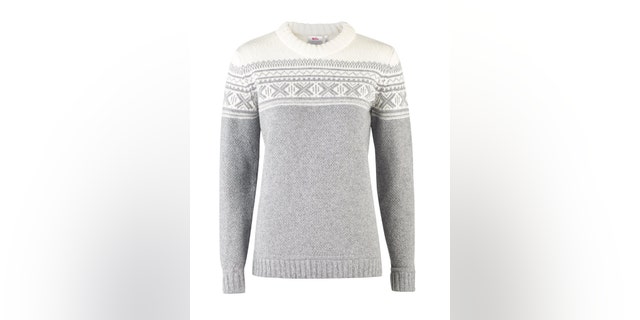 This is a classic, chic sweater that doesn't break the bank and you can rely on to always keep her warm.
MSRP: $180
Celsius Jacket by SITKA
Finding a great gift for a woman who loves to go out hunting with you can be extremely tough.
SITKA continues to lead the charge providing excellent gear for women. The new Celsius Jacket will keep her warm and stop the wind from giving her a chill.
US SOLDIERS SET TO RECEIVE NEW HOLSTER AS ARMY DEPLOYS ITS LATEST PISTOL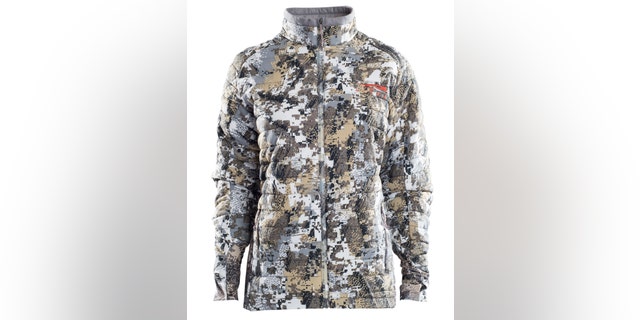 MSRP: $249
Camilla Deluxe Rifle by Weatherby
New for 2018, Weatherby's Camilla Deluxe is the most exciting rifle introduction for female hunters.
Like the earlier Camilla Vanguard hit, this rifle has been truly designed for a woman's biomechanics. It also features the gorgeous look, highest quality materials and outstanding craftsmanship.
NEW F-35A FIGHTER JET GETS A NEW POWERFUL BOMB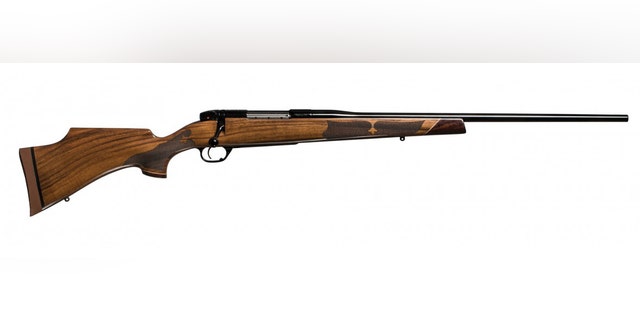 The key differences are the AA-grade Claro Walnut stock, hand-lapped barrel and 6-lug Mark V action.
Weatherby has also altered the grip angle, made it slimmer and added a slight trigger finger guide groove.
They've also enhanced the fit and balance with a shorter, slimmer forearm and grip with right side palm swell.
This is one Valentine's Day gift destined to be a cherished family heirloom.
MSRP: $2,700