Yankees rookie pitcher Mitchell hit in head by line drive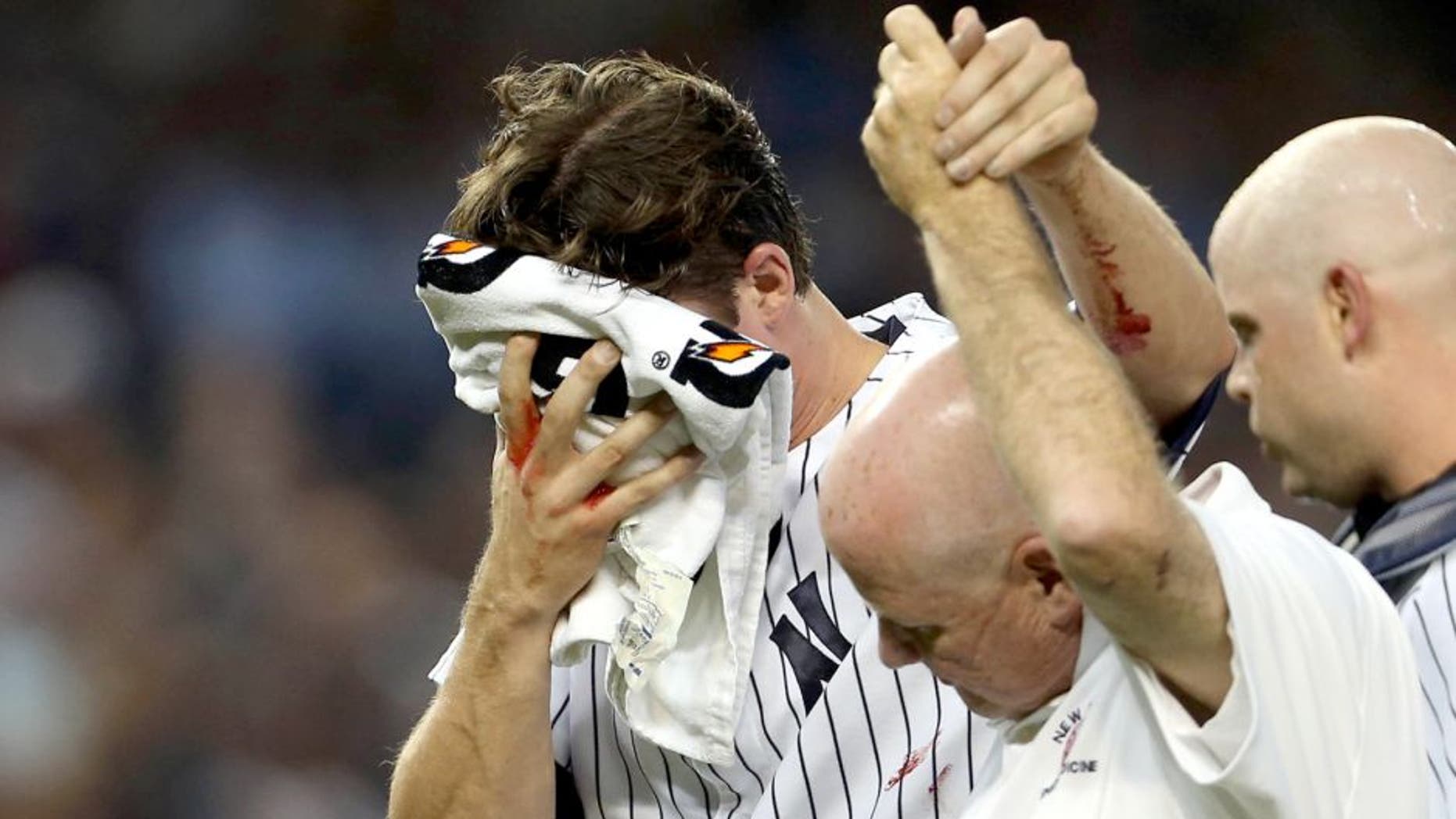 NEW YORK -- Yankees rookie pitcher Bryan Mitchell has been hit in the head by a line drive, sending him off the field with a towel over his bloody face.
Mitchell was struck Monday night in the second inning by a liner off the bat of Eduardo Nunez of the Minnesota Twins.
The 24-year-old righty was knocked down at Yankee Stadium, and the ball caromed into center field for a single. The Yankees and their medical staff quickly rushed to the mound.
Mitchell was on his knees for over a minute, then two trainers flanked him as he walked off. Mitchell needed help getting down the dugout steps because the towel was covering his face.
Nunez, players on the both teams and the crowd applauded as Mitchell exited his third major-league start.
There was no immediate word about his condition. Rookie Caleb Cotham came in to relieve Mitchell.