Yankees make dream come true for Texas teen battling kidney failure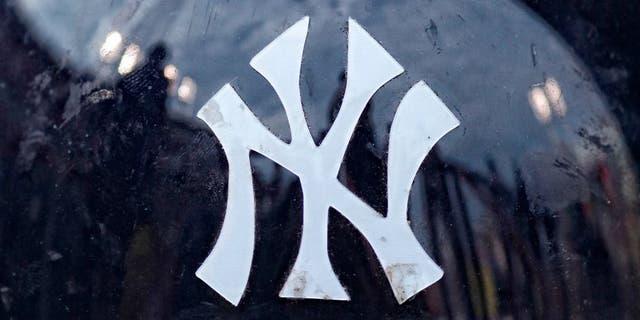 NEWYou can now listen to Fox News articles!
The New York Yankees may carry a reputation as being Major League Baseball's evil empire, but this week the club played the role of hero to a 13-year-old fan from Texas.
Tracen Visage is an eighth-grader from the Dallas suburb of Coppell. The longtime Yankees fan is also battling end-stage kidney failure, and on Tuesday, the Yankees invited Visage and his family to join the team as special guests ahead of their 10-1 loss to the Rangers at Globe Life Park in Arlington.
It started a couple hours before the game, when Visage and his brother, Blake, got a chance to hang out in the Yankees' dugout, but that was just the beginning.
According to the Dallas Morning News, the team also gave Visage a ball, bat and batting gloves, as well as a Yankees shirt and hat. In addition, Yankees outfielder Carlos Beltran invited Visage out on the field to stretch with him and catcher Starlin Castro, and at one point, manager Joe Girardi brought the boy over to the batting cage to watch BP up close.
But the highlight came later, when Yankees media relations director Jason Zillo arranged for Visage to meet his favorite player, C.C. Sabathia, who posed for a picture with the brothers alongside Alex Rodriguez.
"He's been talking about this nonstop," Visage's mom, Crystal Fisher, told the Dallas Morning News of the encounter. "This is just a dream come true for him."
Of course, the ultimate dream is for Visage, who has been getting regular dialysis treatments since 2009, to get a kidney transplant. First, however, Visage needs to put on enough weight to support a new organ, but the family is hopeful he'll be able to receive a transplant before he starts high school later this year.
Once he does, a trip to visit the Yankees on their own home turf will be in order, and considering the impact he left on the players Thursday, one has to imagine that the team will gladly welcome Visage and his family once again.