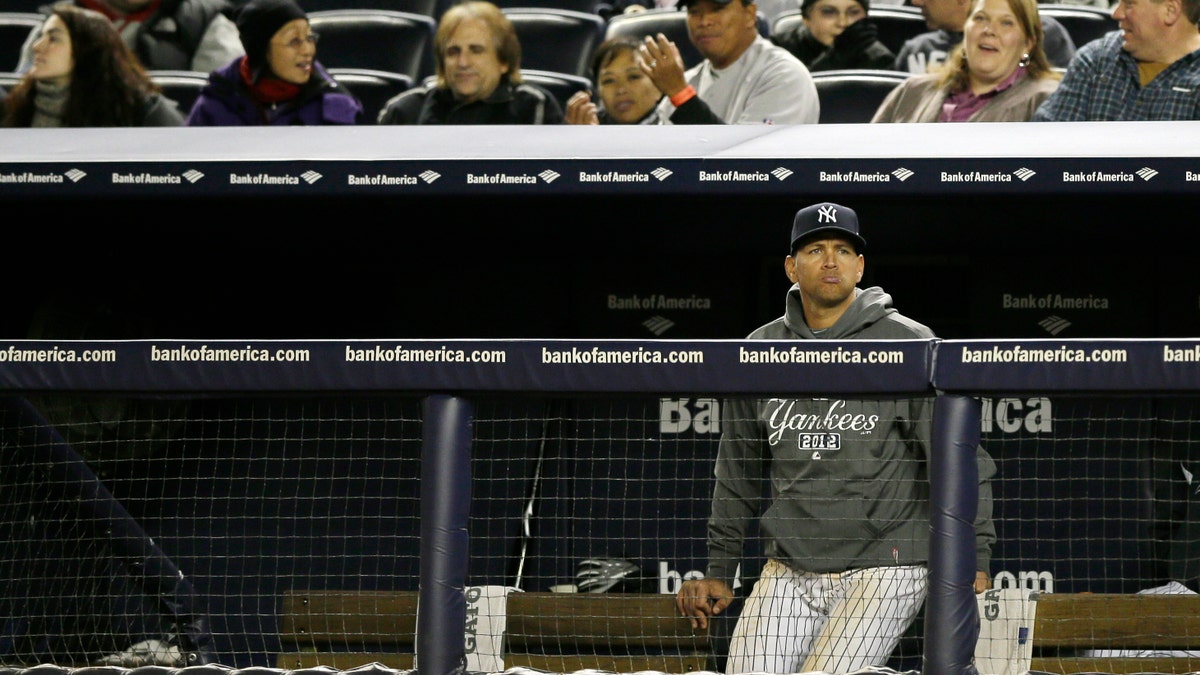 After being yanked off the field in the bottom of the eighth inning during Game 1 of the American League Championship Series, Alex Rodriguez reportedly turned his attention from his teammates to a pair of female fans in the stands.
According the New York Post, Rodriguez was seen flirting with a pair of women sitting two rows behind the dugout at Saturday's game. He then reportedly had a ball boy toss a ball to the women with a note asking for their phone numbers.
A witness told the New York Post the flirting stopped when teammate Derek Jeter broke his ankle in the twelfth inning.
The Yankees lost the game against the Detroit Tigers 6-4. The Tigers took Game 2 on Sunday 3-0.
The two teams meet to play tonight in Game 3.