Wow: Cardinals fan turns 6,000 Rubik's Cubes into amazing Stan Musial mural (VIDEO)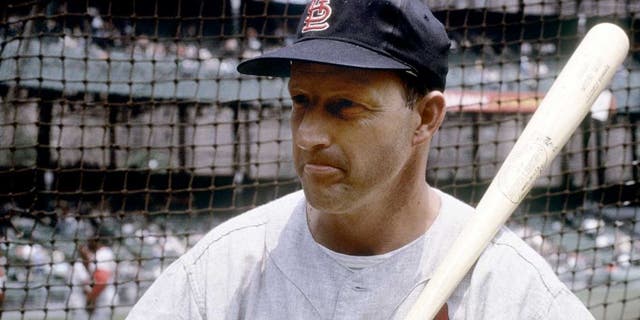 NEWYou can now listen to Fox News articles!
Some folks are just a bit more skilled in the arts than the rest of us. St. Louis Cardinals fan Conor Wright is one of those individuals, as he decided to create a mural paying tribute to all-time Cards great Stan 'The Man' Musial.
However, Wright - a senior at Priory school in St. Louis - opted to go above and beyond in his effort...so he used 5,980 Rubik's Cubes (!) to put together the mural, which is more than 200 square feet.
That's a staggering feat in words, which makes actually seeing the piece that much more astounding. Thankfully, the team's Twitter account did just that:
The 17-year-old Wright had been working on this project for weeks. Nancy Cambria of the St. Louis Post-Dispatch reported that Wright needed just one minute to twist each Rubik's Cube to its appropriate angle and color to match the Musial mural he had designed on his computer, and he did most of the work while watching '30 Rock' at his parents' home. Here's more, from a profile about Wright's project put together by local news station KDSK back in early September:
As far as fan tributes to athletes go, this one ought to be tough to beat - in terms of how long it took and how it was assembled, Wright's Musial mural is simply a cut above.