World Trade Center Bombing: Janitor-Turned-Soccer Star Counts Himself Lucky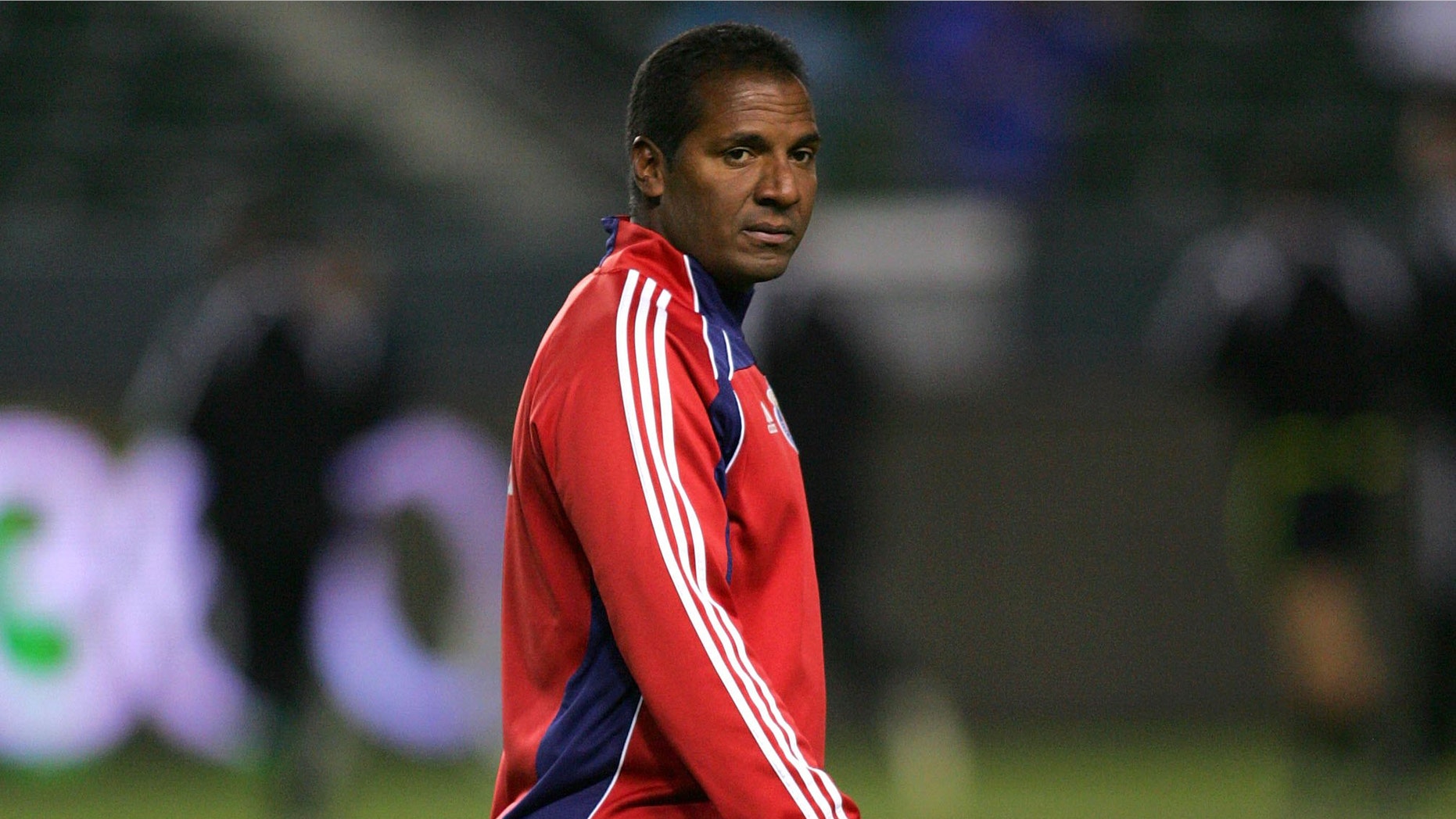 Carlos Llamosa considers himself one lucky man.
If the Colombian native had not gone out for Chinese food for lunch on Feb. 26, 1993, he figures he would not be around today.
He would not have become one of best defenders in Major League Soccer or a vital member of the U.S. National Team that reached the quarterfinals of the 2002 World Cup in Korea.
On that fateful Friday, 20 years ago today, terrorists tried to take down the World Trade Center. They detonated a 1,336-pound bomb underneath the North Tower, hoping that it would crash into the South Tower and kill thousands of people. It did not, but six people were killed and more than 1,000 were injured.
Llamosa, who was a janitor at the WTC at the time, could have been the seventh victim. His cleaning company's locker area was adjacent to where the bomb went off in the basement of the North Tower.
He said he was lucky he was not in the building.
"Luckily for me and for many people, that was a Friday," Llamosa said in a recent interview. "On Fridays, we got a one-hour lunch break."
Usually, Llamosa had a half-hour lunch. That day, he and his colleagues decided to go out to a nearby Chinese restaurant.
"Monday through Thursday, most of the people there were in the building," he said. "On Fridays, everybody was out for lunch."
He said while he was eating, at about noon, he heard an explosion.
"We tried to get back to the building, but we couldn't do it," he said.
Llamosa and many of the WTC workers and employees went home. It was there, when he turned on the T.V., where he learned what happened.
"I was in shock," he said. "I never thought somebody would attack the World Trade Center, especially with all the security they had. I was in shock. The building was under attack, terrorist attack."
Llamosa returned to his job at the World Trade Center, a job he would have until 1997.
Then he became an international soccer sensation. He joined the New York Centaurs in the A-League in 1995 and played with the New York Fever the next season. He was "discovered" by D.C. United for the 1997 MLS season and his soccer career took off. He joined the Miami Fusion and eventually earned a spot on the U.S. National Team.
Then terrorists managed to take down both towers on Sept. 11, 2001, and Llamosa had a loose connection with that incident. He and the Fusion were supposed to fly to New York for a game against the New York/New Jersey MetroStars that day.
"It was kind of weird because for whatever reasons that day I was tied to New York," he said. "We were going to New York that day in the morning."
On the day of the trip, he went to a body shop to have one of his car lights repaired.
"I was in the waiting room when one of the guys who worked there said, 'Hey, turn the TV on. I heard a small plane crashed into the Empire State Building,'" he said. "Oh, no kidding. I turned the TV on, but I saw the towers. One building was smoldering. I saw the other plane crash into the second building. What just happened there? I just hope it was another small plane."
The trip and the game were cancelled. His sister, who worked near the towers, was fine.
Llamosa said though he was hundreds of miles away, he sympathized with the people in the building given his association with the WTC.
"I was in pain. I was in shock as a human being," he said. 'As a person who used to work in those buildings, I was in pain. I cried that day. That was a sad day."
Llamosa went on to star for the U.S. at the 2002 World Cup as the Americans came within a handball and some bad luck in their quest to reach the semifinals in what turned into a frustrating 1-0 loss to Germany.
He called it "my career highlight, not only for me, but also for my family."
Today, Llamosa is an assistant coach under head coach Giovanni Savarese on the New York Cosmos, who are slated to make their return to competitive soccer in the North American Soccer League on Aug. 3.
Llamosa said he is happy to be alive and be able to be part of that team after the events two decades ago. Because of how things turned out, he was able to pursue his soccer career.
While he treasured life prior to the 1993 bombing, Llamosa was reminded how precious it could be that day, something he has not forgotten.
"For me it was like another opportunity," he said. "I've tried to live every day of my life, every minute of my life with my family. That moment changed my life. It was going to be different."