Woodley, Thompson on weight; Nurmagomedov vs. Ferguson scrapped from UFC 209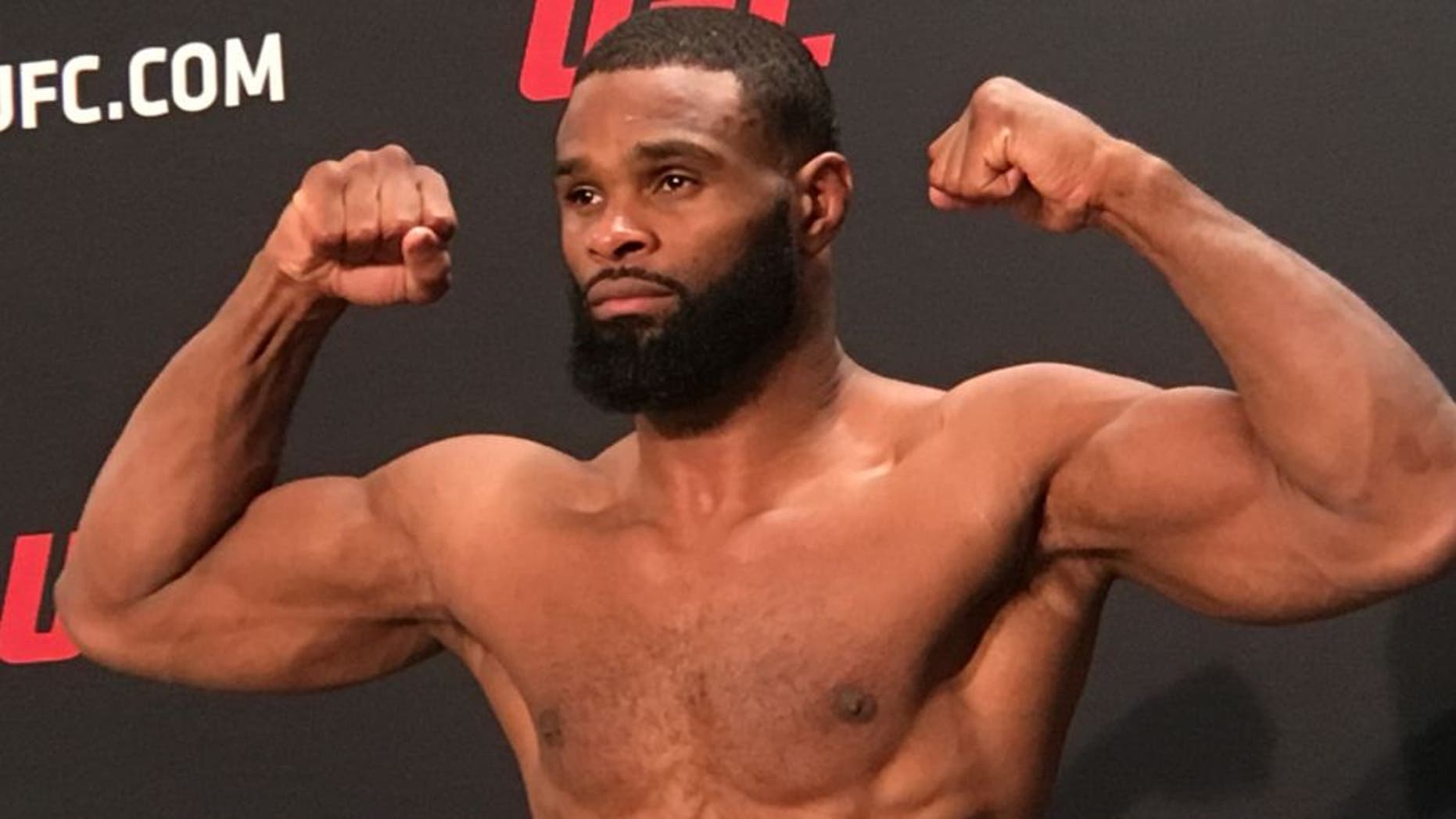 LAS VEGAS -- UFC 209 will move forward but without one of the most highly anticipated fights of the year taking place.
On Friday morning, rumors began surfacing that No. 1 ranked lightweight contender Khabib Nurmagomedov was taken to the hospital due to weight cutting issues and his bout with Tony Ferguson was in danger of being canceled.
Ferguson already made weight at 154.5 pounds but just seconds remaining until the 11 a.m. PT deadline, UFC officials confirmed that Nurmagomedov had been treated and released from a local hospital but doctors deemed him medically unfit to compete and his interim title fight with Ferugson was scrapped.
On Thursday, Nurmagomedov looked like the rigors of weight cutting had been taking a toll on him when he spoke to FOX Sports ahead of the bout.
"Everything is good," Nurmagomedov said about his weight. "Tonight I'm going to cut a little bit of weight and tomorrow morning finish."
Sadly it seems Nurmagomedov's body shut down as he tried to make the 155-pound weight limit, which is required for a title fight in the lightweight division.
It was devastating news considering the attention Nurmagomedov and Ferguson had been receiving in the weeks leading up to the fight.
Unfortunately, this is the third time the fight between Nurmagomedov and Ferguson has been canceled. The first two times were due to injuries but now the third time is even more upsetting after Nurmagomedov was forced out of the fight just 24-hours before the event.
While Nurmagomedov and Ferguson was canceled, the main event fighters both hit the scale on Friday and made weight.
Tyron Woodley came in at 170 pounds as he looks to make the first defense of his welterweight title after fighting to a draw with Stephen "Wonderboy" Thompson last November at UFC 205.
Thompson was also on point at 169 pounds as he looks to win his first UFC title in the rematch with Woodley on Saturday night.
Meanwhile, former light heavyweight champion Rashad Evans tipped the scale at a fit, trim 185 pounds as he looks to make his first appearance in the UFC as a middleweight.
Evans was originally scheduled to fight last November but a medical anomaly on his pre-fight testing forced the New York State Athletic Commission to pull him from UFC 205 but now he's been cleared and ready to resume his career.
Evans' opponent Dan Kelly came in at 186 pounds as he looks to get the biggest win of his career against a former UFC champion.
No fighters missed weight on Friday outside of Nurmagomedov never actually stepping onto the scale after he was taken to the hospital.
UFC 209: WOODLEY VS. THOMPSON 2
MAIN CARD (Pay-per-view at 10 p.m. ET)
MAIN EVENT: Tyron Woodley (170) vs. Stephen "Wonderboy" Thompson (169)
Rashad Evans (185) vs. Dan Kelly (186)
Lando Vannata (156) vs. David Teymur (156)
Alistair Overeem (256) vs. Mark Hunt (265)
UFC 209 PRELIMS (8 p.m. ET on FS1)
Marcin Tybura (251.5) vs. Luis Henrique (248.5)
Mirsad Bektic (145) vs. Darren Elkins (145.5)
Iuri Alcantara (135.5) vs. Luke Sanders (135)
Mark Godbeer (241.5) vs. Daniel Spitz (240)
EARLY PRELIMS (6:30 p.m. ET on UFC Fight Pass)
Tyson Pedro (205) vs. Paul Craig (204)
Amanda Cooper (116) vs. Cynthia Calvillo (115.5)
Albert Morales (135.5) vs. Andre Soukhamthath (136)
* Tony Ferguson made weight at 154.5 pounds but Khabib Nurmagomedov was never allowed to weigh in after being taken to the hospital for treatment.