Wolves sign guard/forward Rush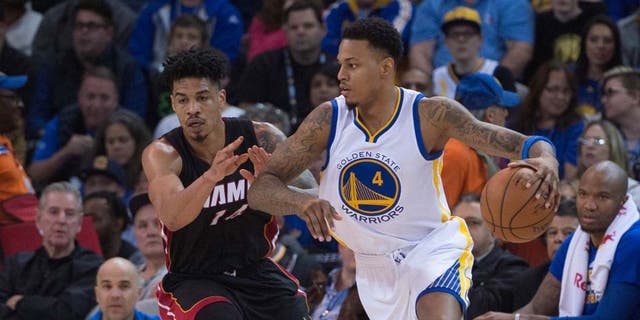 NEWYou can now listen to Fox News articles!
The Minnesota Timberwolves signed guard/forward Brandon Rush on Friday, adding an effective shooter who revitalized his career after a strong showing last season for the Golden State Warriors.
Rush shot 41.4 percent from three-point range last season, while averaging 4.2 points and 2.5 rebounds on 14.7 minutes per game in 72 appearences last season, including 25 starts.
A first-round pick in 2008, Rush spent three seasons with the Indiana Pacers before being traded to the Warriors. A stint with the Utah Jazz followed, before Rush returned to Golden State in 2014, winning an NBA championship in 2015.
Rush has twice suffered devastating ACL injuries, first in college and again in 2012, and last season played in more than 70 games for the first time since 2009-10.