With 19th Win, Gio Gonzalez Now Leading Pitcher in MLB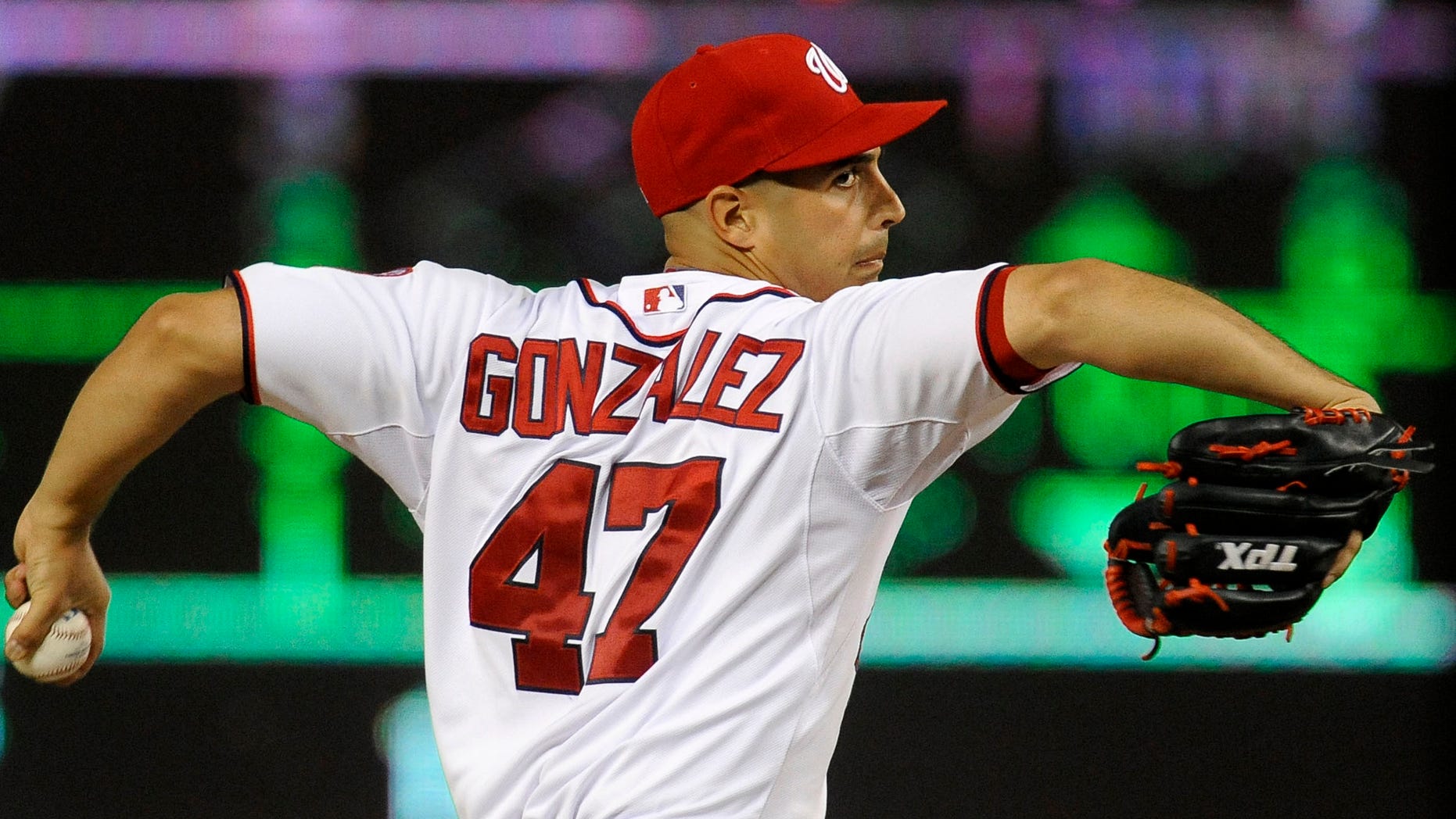 Gio Gonzalez isn't letting his latest achievement phase him.
Still in hot pursuit of the National League CY Young award, Gonzalez earned his big league-leading 19th victory over the Mets on Monday.
In the Washington Nationals 5-1 win over New York, Gonzalez continued to demonstrate that he is certainly a prime contender for the top pitching prize.
However if you ask him that same question he'll probably shy away from the topic entirely.
"When you start looking at one thing, it'll drive you crazy," he said. "If it comes, it comes."
Mets knuckleballer R.A. Dickey has 18 wins and a better ERA than Gonzalez, and starts against the Nationals on Tuesday night. Asked whether he was eager for Washington to face Dickey — and perhaps dent his Cy Young chances — manager Davey Johnson had a simple answer.
"Not really," he said.
Gonzalez worked around five walks and extended his career high for wins. The lefty gave up three hits over six innings, none until Scott Hairston homered in the fourth.
While Gonzalez matched a season high for walks he also lowered his ERA to 2.93.
"Couldn't find the strike zone," he said. "Drank a little too much coffee. I don't know what it was."
The Nationals opened a six-game swing that ends this weekend in Atlanta. Who although they are their closest pursuers in the NL East, the Braves are still a safe distance behind the Nationals who have the best record in the majors.
It had already been a jocular trip for the Nationals by the time they arrived in New York. As part of rookie hazing that is traditional in baseball culture, the club made its newcomers dress up as the U.S. Olympic women's gymnastics team — including red leotards and gold medals — for the train ride from Washington to Manhattan and dinner out Sunday night.
Taking to his twitter account, the National's star pitcher tweeted some photos from the incident.
In the first tweet Gonzalez wrote, "The 2012 Olympians that didn't make the cut this year" along with a photo of the team's rookies, including rising star Bryce Harper, wearing the leotards.
Gonzalez continued by tweeting that his teammates "Wore our colors proudly" as he showed another photo of the players in the outfits getting ready to board the train.
Based on reporting by the Associated Press.
Follow us on twitter.com/foxnewslatino
Like us at facebook.com/foxnewslatino