Will the Thunder break team policy and give Kevin Durant a video tribute?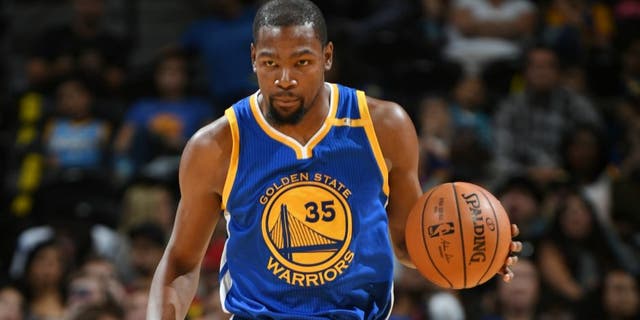 Kevin Durant won four scoring titles, was named league MVP and led the Thunder to the Finals during his nine seasons in Oklahoma City. But when he returns to OKC on Feb. 11, it sounds like the Thunder won't do what so many franchises do for their former star players -- give him a video tribute.
On Sunday, former Thunder forward Serge Ibaka returned to Oklahoma City after being traded in the offseason to Orlando. The team acknowledged his return but did not give him a video tribute because of a team policy.
Ibaka is the Thunder's all-time leader in blocked shots and was an integral part of their star-studded team from years past that included Durant, Russell Westbrook and James Harden.
The Thunder have not said whether they will break from team policy and honor Durant, who left Oklahoma City in the offseason to join the Warriors. If Oklahoma City opts not to give Durant a video tribute, it's unlikely the franchise will ever do it with any former player.