Will new, high-drag aero package transform the racing at Indy?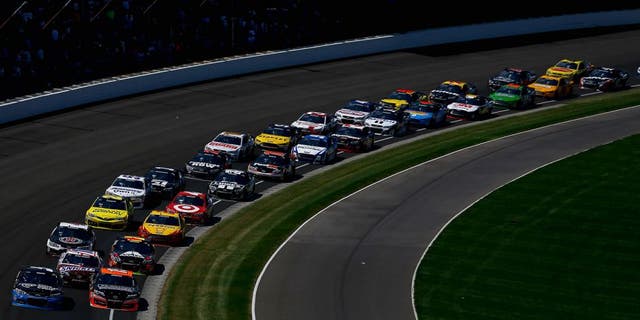 So we head back to the hallowed ground of Indianapolis Motor Speedway for the Brickyard 400. We're going there with a nine-inch spoiler which is going to really add drag to these cars.
The thing I try and remind everyone about is that in reality that is only an inch taller than the drivers raced with a year ago. Don't get me wrong; an inch is still a lot and the drag along with the downforce is significantly going up.
Now the radiator pan is going to be the same size we raced a year ago. The splitter over-hang is going to be the same size. Also, what doesn't get a lot of talk is that that they are going to be running that speedway extension on the quarterpanels and rear bumper like we do at Daytona and Talladega. So all the downforce that is being pumped into this with these changes is going to be given back. So it's truly going to be a lot of drag.
I don't know if we know what to expect come Sunday. Now I've said since Day One that we don't need to turn these race cars into a Camping World truck. With that said, what makes the trucks so exciting to watch is the ton of drag that they have. They cut this big hole in the air.
I think these cars will do a good job of drafting off each other, which honestly isn't something we've seen or talked about for a number of years. Because you can draft, we might see these cars get bunched up. Is it going to create more passing? Honestly, I don't know the answer to that one.
We started racing at Indianapolis Motor Speedway in 1994 and passing there has always been tough when these cars didn't have a whole lot of downforce.
So the question becomes, "Will we see more passing on Sunday?"
I just don't know, but I am still excited about it because where they are headed with the setup of these cars is pushing it to where I think we are going to have a really great race on Sunday.