Where's the offense? Auburn fails to score TD for the first time under Malzahn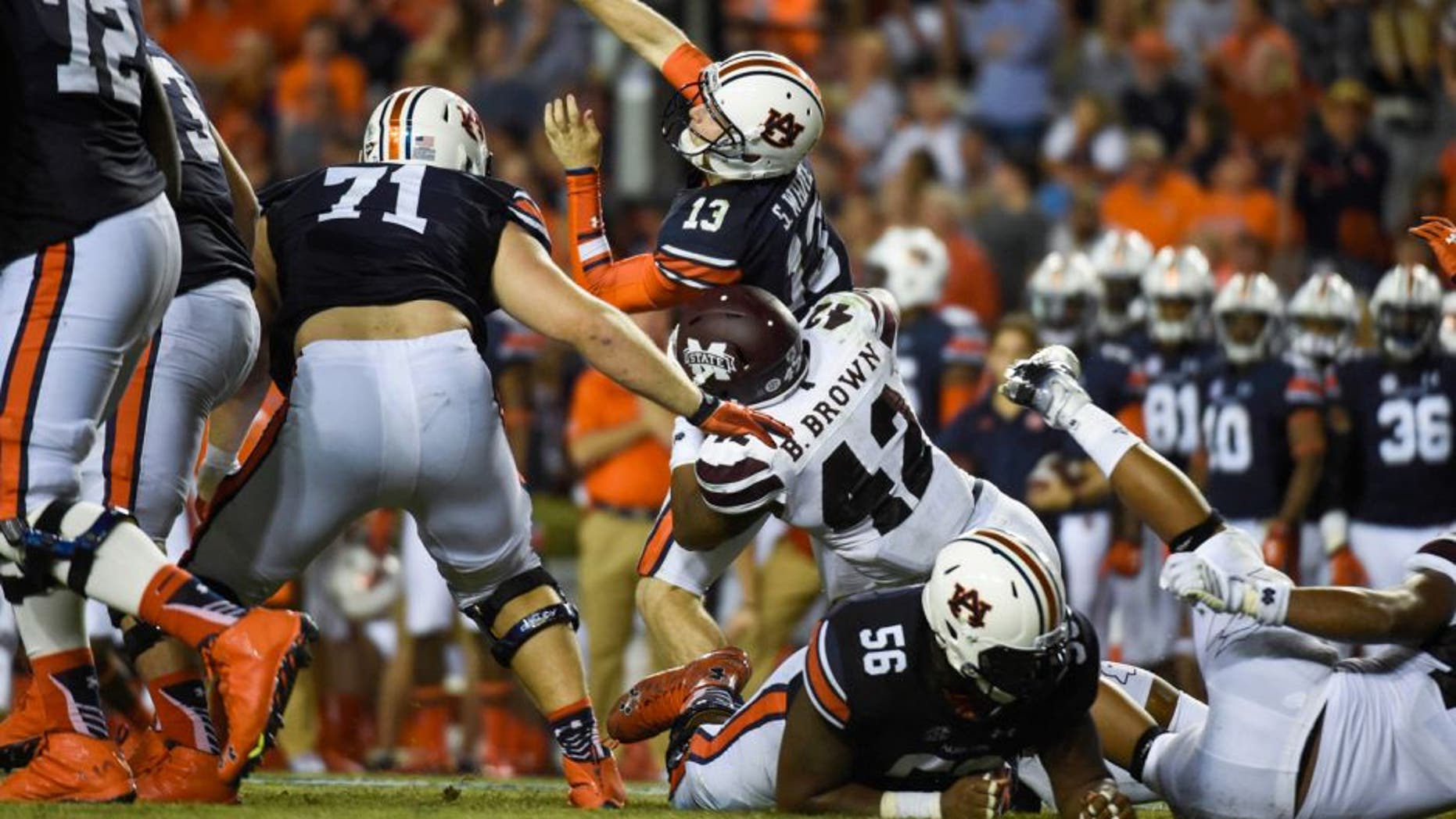 During the 2015 SEC Media Day event, the league's media predicted Auburn to win the league and Mississippi State to finish last in the West. Saturday night showed just how off those predictions can be, as the Bulldogs traveled to Auburn and won 17-9.
As if the loss wasn't bad enough, Auburn failed to score an offensive touchdown in the game. Saturday night marked the first time the Tigers had failed to reach the end zone in a game coached by Gus Malzahn, either as a head coach or as the team's offensive coordinator - which dates back 57 games.
Having already benched one quarterback, preseason Heisman candidate Jeremy Johnson, the Tigers started redshirt freshman Sean White for the first time in his career against Mississippi State.
White proved to be more accurate than his predecessor, going 20 for 28 threw the air on the night, but the freshman made a crucial mistake throwing an early end zone interception.
Where do the Tigers go from here?
The preseason SEC favorite play San Jose State at home before a much-needed bye week, giving Auburn two weeks before they return to SEC play on the road at Kentucky on a Thursday night.
"This team's gonna get better, and they're gonna fight," Malzahn said after the game. "That's the positive."
"We're gonna get better," Malzahn vowed. "I promise you that."
They need get better in a hurry, otherwise Auburn could find themselves as the team finishing in last in the West, not Mississippi State.