Watch Ronda Rousey dismantle her first amateur MMA opponent from 2010 (VIDEO)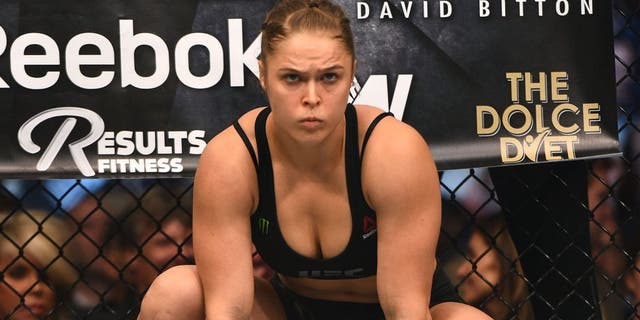 NEWYou can now listen to Fox News articles!
Over the last few years, Ronda Rousey has proven to be one of the most dominant fighters on the entire UFC roster by not only dismantling her competition but doing it in less than a minute most of the time.
She recently dispatched Bethe Correia by knockout in just 34 seconds and that came one fight after submitting previously undefeated contender Cat Zingano in only 14 seconds.
Actually, Rousey's last three opponents have lasted a combined 64 seconds with the former Olympic bronze medalist.
Well as it turns out, Rousey was just as devastating in her earliest fights as she has been lately while fighting on the biggest stage in the sport in the UFC.
Rousey's first amateur fight took place in 2010 in a promotion called Combat Fight League where she took on Hayden Munoz. It was Rousey's first actual MMA competition after the Olympics when she decided to give fighting a try.
Just like all of her current fights, Rousey wastes no time putting Munoz down before she transitions to her signature armbar finish just 23 seconds in the first round.
It was the first of 11 consecutive wins for Rousey by armbar submission before Sara McMann became her first knockout victim in 2014.
For those curious, facing Rousey was Munoz's first fight as well and it appears that was enough for her because she never competed in MMA again.