Watch Odell Beckham Jr. have a dance-off with Colts mascot in middle of the Pro Bowl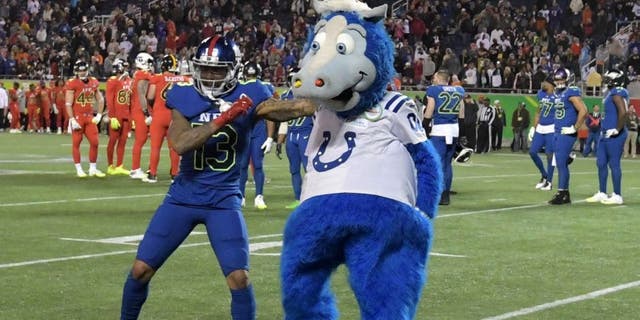 Odell Beckham Jr. rarely passes up a chance to show off his dance moves, even during a game. The New York Giants star wideout had six catches for 93 yards in the NFC's 20-13 loss during Sunday's Pro Bowl, but it wasn't his receiving skills that turned heads Sunday.
Beckham had an impromptu dance-off with the Indianapolis Colts mascot in the middle of the Pro Bowl.
But Beckham wasn't done turning the gridiron into his personal nightclub. After the game, he took some time to show off his moves with the cheerleaders.
You can't say he's not entertaining.