WATCH: Joe Maddon can't believe balk call, gets tossed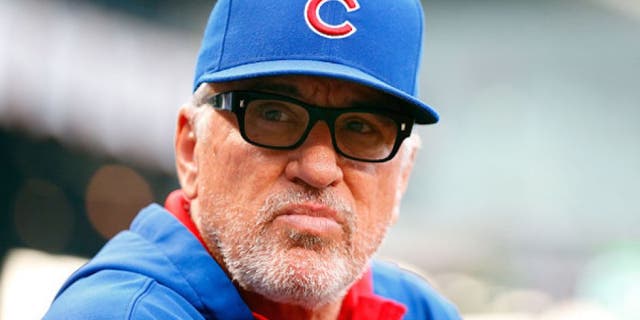 Cubs manager Joe Maddon probably wasn't thrilled with his team's start in the first two games Wednesday at Cincinnati, so his early shower in the 9-1 loss might have been for the best.
The wheels really came off with the Reds leading 4-1 in the fourth inning when Maddon couldn't believe his eyes. With a runner on first and one out, Cincinnati pitcher Mike Leake was at the plate showing bunt. Then suddenly the first base umpire jolted up calling a balk on Cubs pitcher Kyle Hendricks.
First baseman Anthony Rizzo was livid at the call. Maddon quickly came onto the field, and it wasn't long before he was gone.
(h/t MLB.com)