WATCH: Dwayne Harris' 100-yard return helps Giants sink Cowboys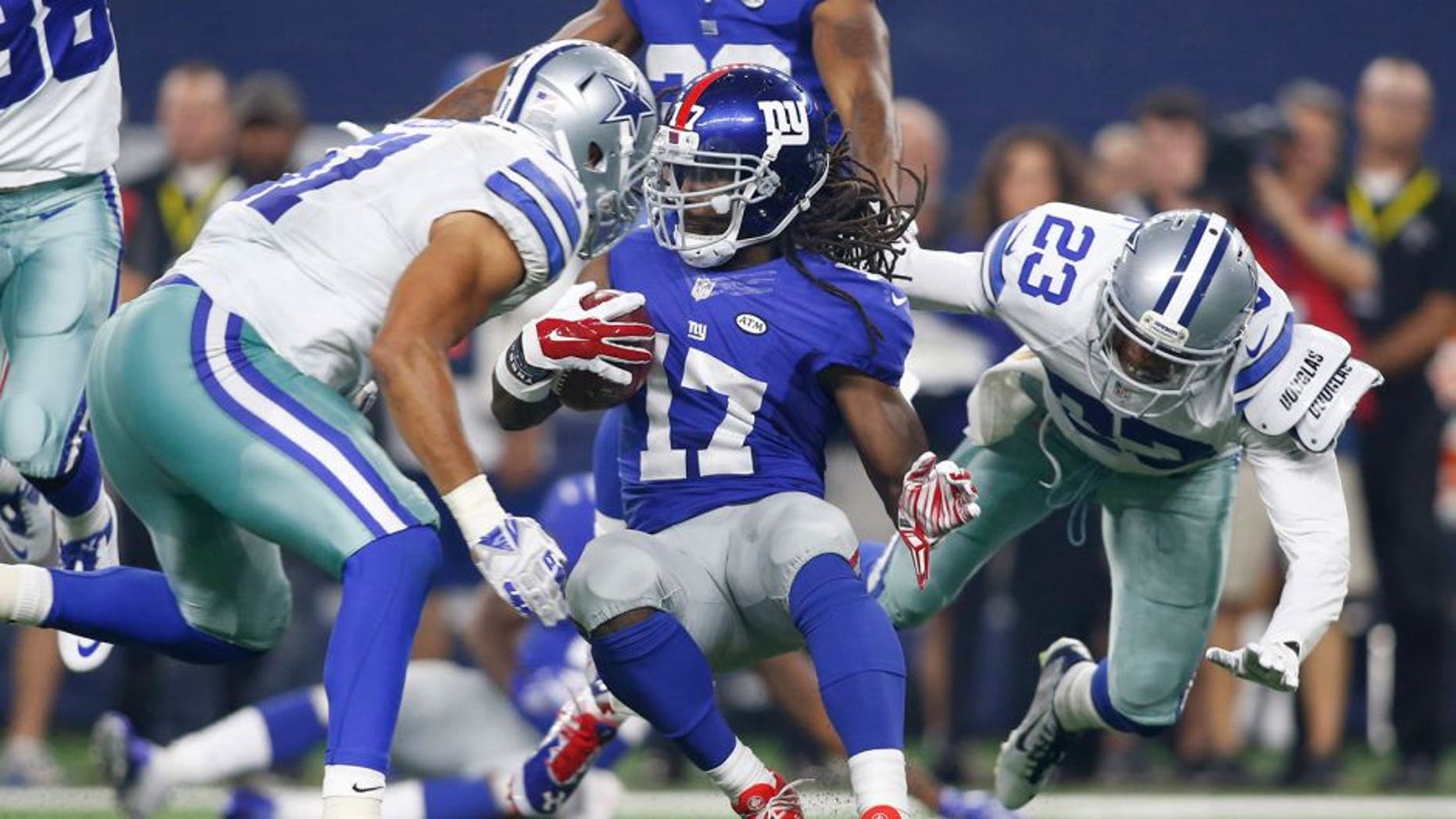 Dwayne Harris had a little something up his sleeve for his former team. Tim Heitman USA TODAY Sports
The New York Giants likely feel pretty good about their $17.5 million offseason investment right about now.
Return man and slot receiver Dwayne Harris showed incredible burst as he returned a kickoff 100 yards for what turned out to be the game-winning touchdown in the Giants' Sunday 27-20 victory over the Cowboys.
Harris also contributed as a wide receiver -- catching two passes for 43 yards -- but it was his touchdown with 7:01 left in the game that was the difference. In four seasons with the Cowboys, Harris had two punt return touchdowns but no TDs on kickoff returns.