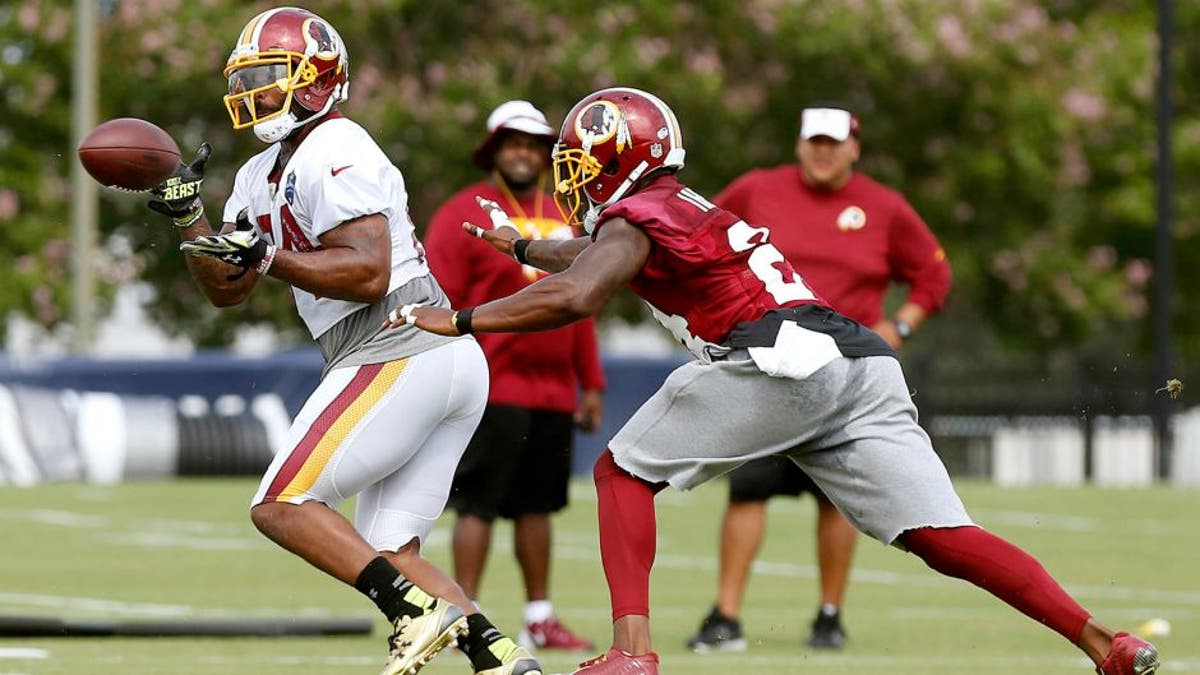 When the Washington Redskins signed free agent safety Jeron Johnson this offseason, many expected that he would step in as the team's starter at strong safety. Johnson has size, range and most importantly he comes from the Seahawks' secondary where he looked good in limited snaps.
When the Redskins opened training camp Thursday with their first practice, it was safety Duke Ihenacho taking the first team defensive repetitions at strong safety over Johnson. Throughout the course of practice, Ihenacho remained with the first team defense through every snap while Johnson practiced with the second team.
"We're going to go out there and let them play," head coach Jay Gruden said to reporters, per The Washington Post. "Duke's done a good job so far, and those guys are going to line up and see what happens."
During the Redskins' spring practices, Ihenacho and Johnson rotated snaps with the first team at strong safety. Gruden must have liked something he saw in Ihenacho's play, and has since decided to get rid of the rotation.
Ihenacho only played five defensive snaps for the Redskins in 2014, but he struggled in pass coverage during the 2013 season with the Denver Broncos where he played 787 defensive snaps. During that season, Pro Football Focus graded Ihenacho's play out poorly--he finished as their 156th ranked safety out of 171 qualifiers.
Johnson is raw and hasn't ha a real opportunity to prove himself playing behind Kam Chancellor and Earl Thomas in Seattle. Gruden has made the decision to defer to the safety with more NFL experience under his belt, but this position battle will rage on throughout camp. Don't be surprised if the depth chart flips at any moment, and keep an eye on this position throughout camp. Safety play was a main culprit during the 2014 season for the Redskins' bottom of the barrel pass defense.
(h/t Washington Post)