Warriors fans give JR Smith standing ovation, 'MVP' chants during Game 2 of NBA Finals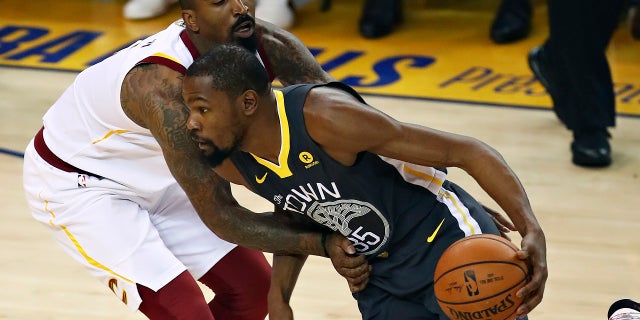 It appears J.R. Smith has become a fan favorite at Oracle Arena for his now infamous mishap that helped the Golden State Warriors take Game 1 of the NBA Finals.
The Warrior faithful on Sunday night gave him a standing ovation.
Smith, a Cleveland Cavaliers guard, received the ovation during the pregame introductions of Game 2.
The crowd's gesture was a thinly veiled swipe at his decision in Game 1 to run out the clock and rob his team of a last-ditch effort to win the game before ultimately falling short in overtime.
Smith was the only player on the Cavaliers who received an "enormous cheer," rather than boos, according to The San Francisco Chronicle.
Fans went on to cheer "M-V-P" later on in the game while Smith was at the free throw line.
Smith, who initially claimed he thought his team was ahead when he ran the clock out, acknowledged on Saturday that he might not have been aware of the actual score.
Smith said he "might have" told LeBron James that he thought the Cavaliers were winning when he made the costly mistake.
"I might have said that. I'm not for sure, but I might have," Smith told reporters, according to NBA.com.