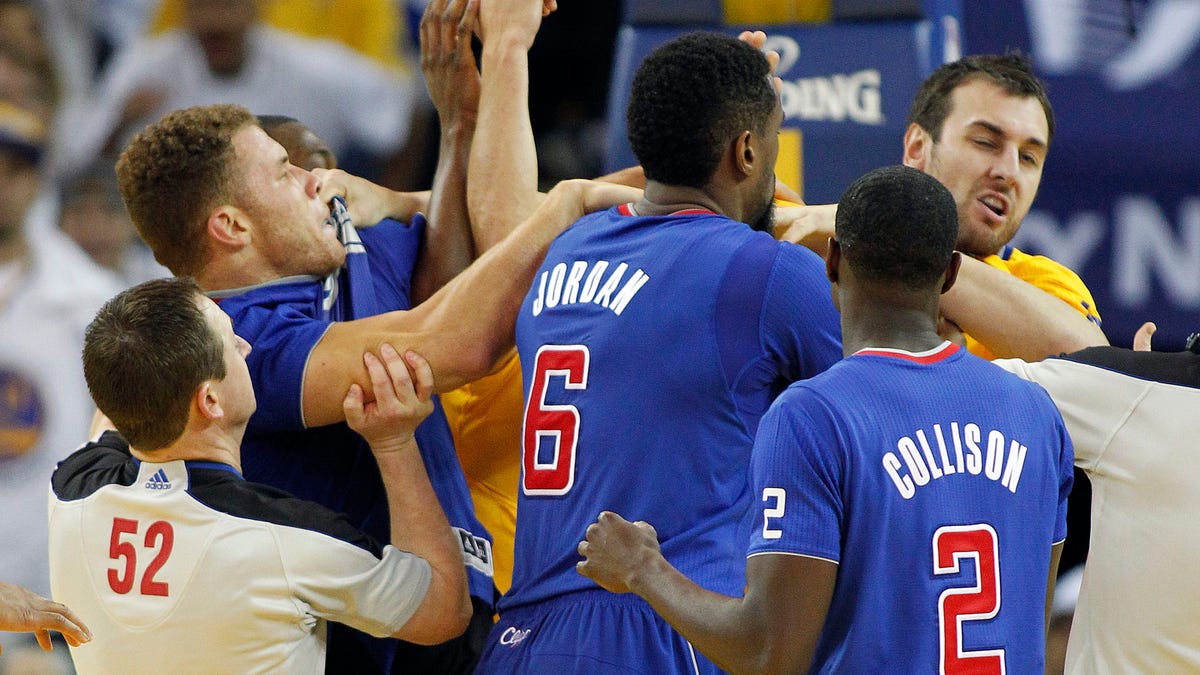 OAKLAND, Calif. – The debate about whether the Golden State Warriors and Los Angeles Clippers are growing into unlikely California rivals might just be a matter of vocabulary.
Call it what you want.
On the court, there's no denying the players don't like each other.
The Pacific Division-leading Clippers visit the Warriors on Thursday night for the first time since Golden State's win on Christmas featured two ejections, two flagrant fouls, three technical fouls, countless elbows and constant chatter.
The games have grown increasingly testy the past two seasons as the franchises have transformed from perennial losers into Western Conference contenders. The Warriors (27-19) began Wednesday 4½ games behind the Clippers (32-15) and percentage points behind Phoenix (26-18) in the division.
Los Angeles was hosting the Washington Wizards on Wednesday night.