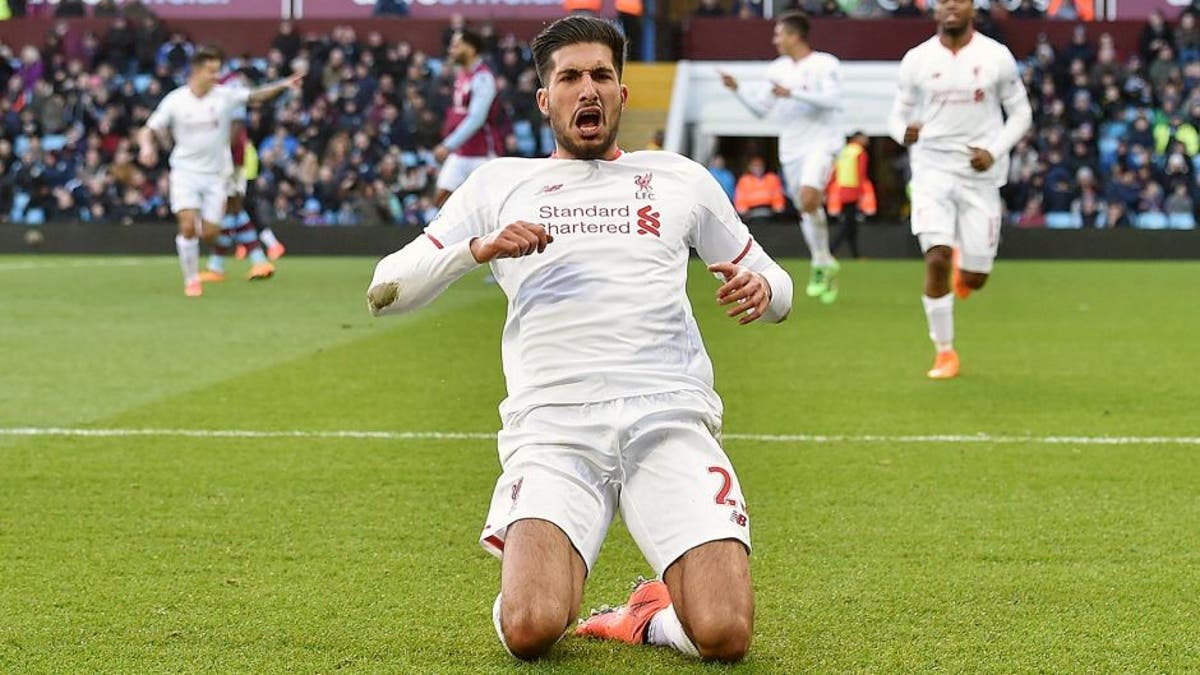 Aston Villa may not yet be mathematically relegated from the Premier League, but if there remained any doubts over their fate, Sunday's dismal show against Liverpool will have provided a corrective lesson.
Slack, soft and looking incapable of playing football at the professional level, Villa skulked through ninety awful minutes of soccer, deservedly losing 6-0 to Jurgen Klopp's Reds. It was the first time that Villa had ever conceded six goals at home in a Premier League game, and it marked a new low for what is unquestionably the worst team in the English top-flight.
How bad was it? Well, consider that even Kolo Toure got on the score sheet today. Kolo Toure! And consider that, were Liverpool a better team, Villa might have conceded ten, or even twenty. This wasn't a game, it was a slaughter: Liverpool were up by two after 25 minutes, and were never seriously challenged in reply. With space, time and absolutely no pressure on the ball at all from Villa, Liverpool played the game at a canter. It might well have been a training exercise.
Daniel Sturridge got Liverpool on the board after just 15 minutes, out of nothing. Philippe Coutinho collected the ball wide left, Villa declined to close him down, and he took the advantage to whip in a cross. Sturridge, also unmarked, nodded the ball home from seven yards, much to keeper Mark Bunn's frustration.
James Milner then added a second ten minutes later, sending in a free kick that drifted into the far post, untouched by anyone. To say that Villa mounted any sort of defense on the play would be insulting to the very concept as, in fact, they stood about and watched as the ball lazily swung in to their goal. Bunn was incandescent, but his passion brought exactly no reaction from a back four that looked resigned to life in the second division at kickoff.
Villa didn't even make keeper Simon Mignolet work until the final minutes of the first half, with Leandro Bacuna serving in a poor cross that was easily gathered by the Belgian. Coutinho and Roberto Firmino had the freedom to mess about, with only their own errors keeping the duo from padding Liverpool's lead. When the first half whistle blew, and Villa were met with a cascade of boos from the stands, there was a notable tone of resignation.
The same old song continued to play after the break, with Emre Can punishing another dreadful gaffe. Bacuna made a completely inept trap, allowing Can to sneak in, play a one-two with Firmino, and then blow the ball right through Bunn to make it 3-0.
Divock Origi then came on in the 62nd for Sturridge, and immediately scored, turning a fine pass from Coutinho into an immediate goal with just about his first touch of the match. A scramble in the Villa goalmouth three minutes later after some shambolic keeping from Bunn saw Nathaniel Clyne put the ball over the line to make it 5-0.
That had the fans still remaining in their seats heading to the exits in Birmingham, with more than a few directing choice chants at American owner Randy Lerner on the way out. And then, cometh the hour, cometh the man: Kolo Toure, a man not usually thought of as a scorer, put the sixth over the line with all the grace of a young duckling. (The ball actually hit Toure and went in.)
By that point, the swathes of empty, powder-blue seats on display spoke as clearly as the team's performance on the field. Like the team, the fans seem to have given up. At this rate, the Championship will not be Villa's lowest ebb. No, no. Villa look a team destined for League One -- or worse.