Vikings' Stefon Diggs ranks among rookie greats through four games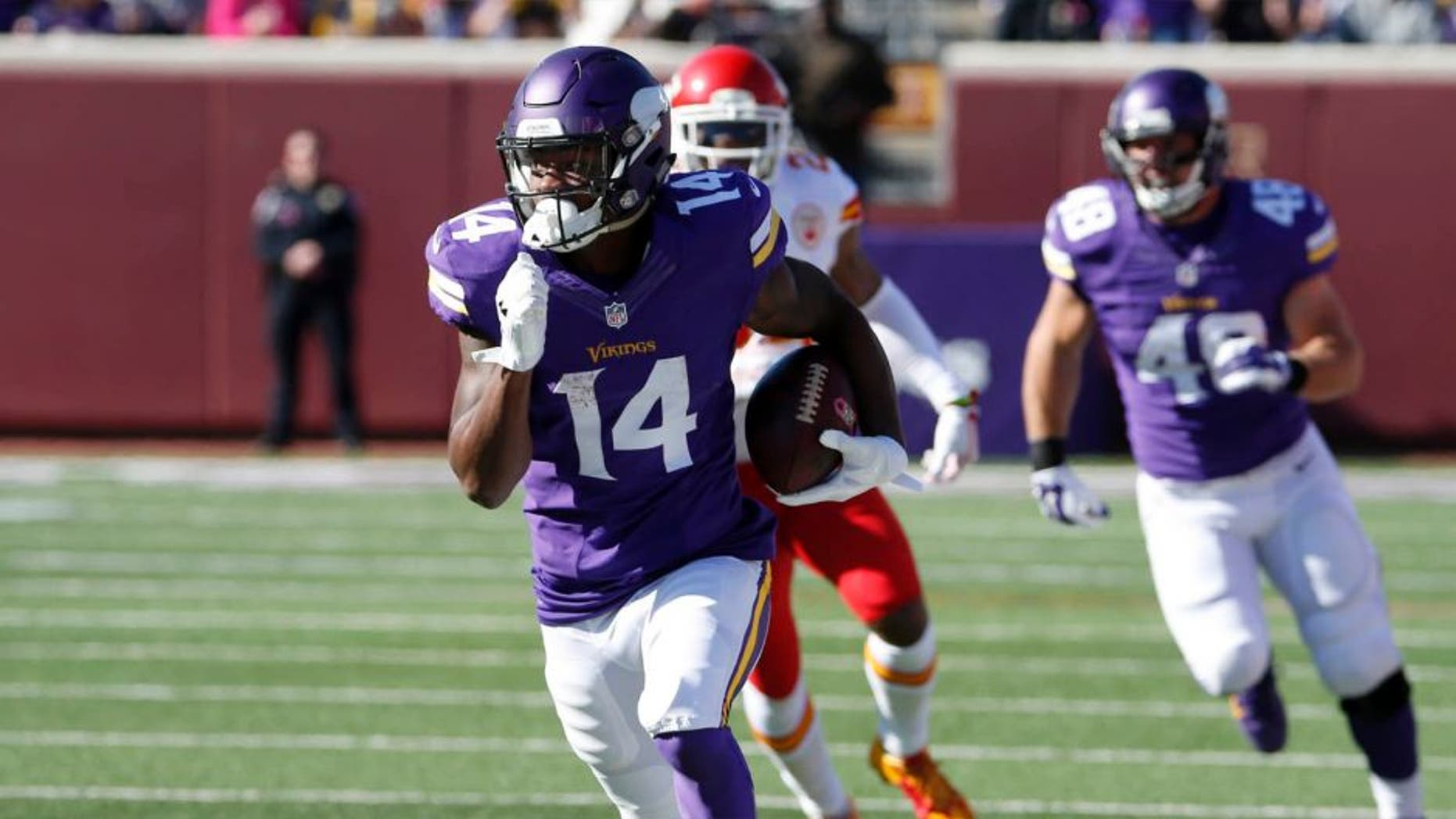 Vikings receiver Stefon Diggs wasn't supposed to be this good.
At least, not according to NFL.com's post-combine player projections.
The website noted that most of Diggs' production at the University of Maryland came from the slot, and that the former Terrapin "must prove that he can win as [a] route runner against quality cornerbacks."
He was given a draft grade of 5.5 out of a possible 10 points, and drew comparisons to Tennessee Titans receiver Harry Douglas, who has compiled more than 500 receiving yards just twice in his seven-year career.
Well, so much for that.
Diggs, a fifth-round draft pick, has exploded out of the gate for the Vikings, racking up 419 receiving yards and two touchdowns in just four games, including an 87-yard performance against the Denver Broncos' top-ranked pass defense.
And while Douglas is a productive player in his own right (the former Atlanta Falcon posted 1,067 receiving yards back in 2013), Diggs is now drawing comparisons to his more explosive contemporaries.
That's right: through four games Diggs compares favorably with some of the greatest rookies in NFL history, including New York Giants wunderkind Odell Beckham Jr., Vikings legend Randy Moss and veteran deep threat Anquan Boldin.
| Player Name | Receptions | Receiving Yards | Touchdowns |
| --- | --- | --- | --- |
| Randy Moss | 17 | 273 | 4 |
| Anquan Boldin | 30 | 464 | 2 |
| Odell Beckham | 18 | 262 | 3 |
| Stefon Diggs | 25 | 419 | 2 |
Next up for Diggs and the Vikings is a home matchup with the St. Louis Rams and their formidable pass defense, a unit that has allowed just 6.9 yards per passing attempt to opposing offenses.
But after averaging more than twice that against the Broncos, Diggs should is primed to continue his ascension as the Vikings' season rolls on.