Vigneault says Luongo will start Game 7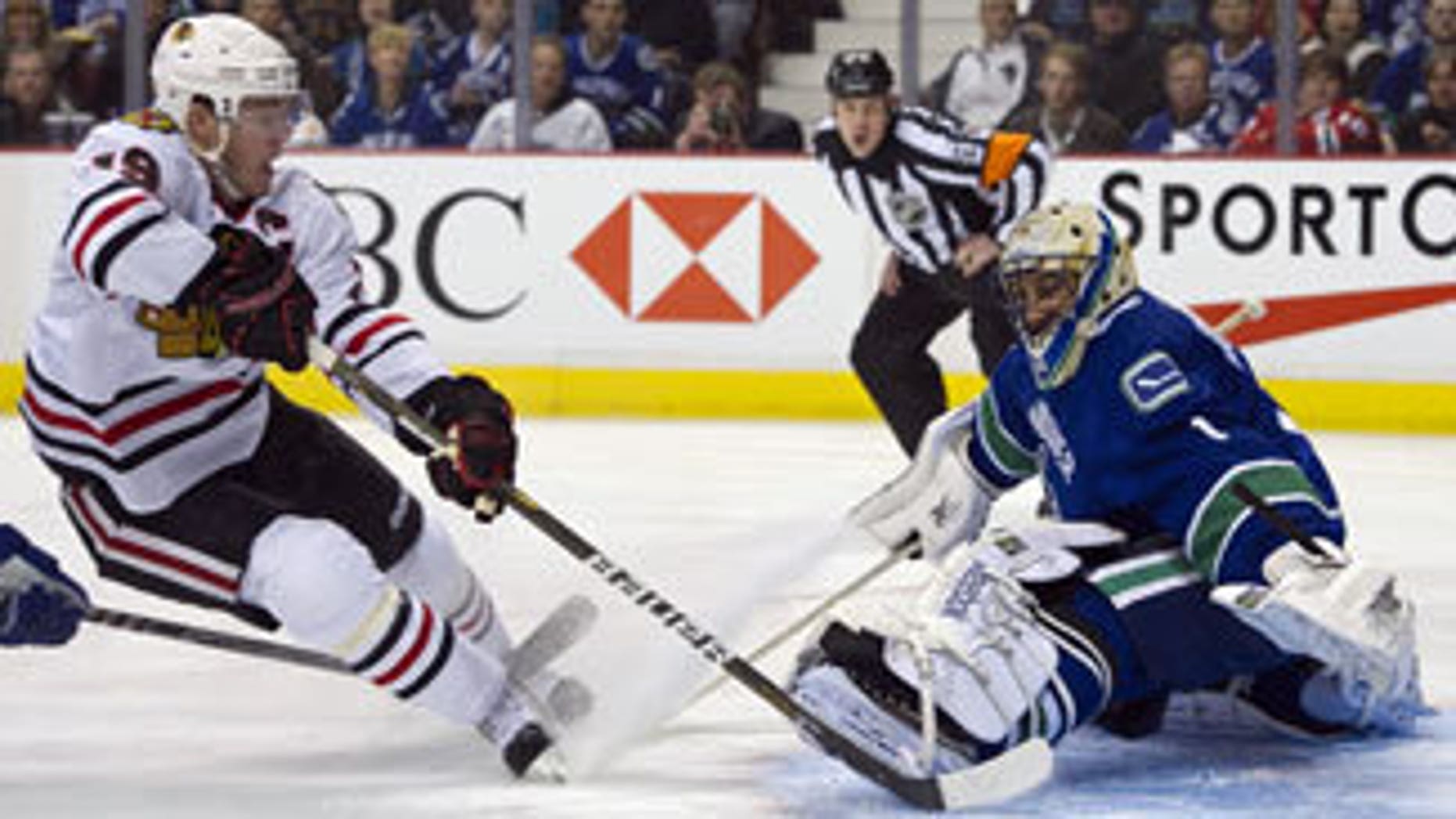 VANCOUVER -- Canucks coach Alain Vigneault said Monday afternoon that Roberto Luongo would be Vancouver's starting goalie in Game 7 against Chicago on Tuesday night. Vigneault made sure to say he was serious this time because he also repeatedly said Luongo was his goalie prior to Game 6, but he instead went with a self-described gut decision to start Cory Schneider instead.
Vigneault said that Luongo was told by goalie coach Roland Melanson prior to Game 6 that he would be starting Vancouver's next game regardless if it was Game 7 against the Hawks or Game 1 of the second round. Vigneault confirmed that Schneider would be available as the backup.
Schneider had to come out due to cramping 2:31 into the third period of Game 6. He allowed a game-tying penalty shot goal to Michael Frolik and fell backward in his crease and eventually needed help off the ice. Luongo came on in relief and made two saves through regulation and 10 in overtime, but Ben Smith beat him on a rebound goal with 4:30 left in the extra session to give the Hawks a 4-3 win.
Luongo gave up 10 goals on 40 shots over 65-plus minutes in Games 4 and 5. He was pulled in favor of Schneider in both games.
Follow Dan Rosen on Twitter at: @drosennhl