Victor Cruz Salsas into Contract Negotiations With the New York Giants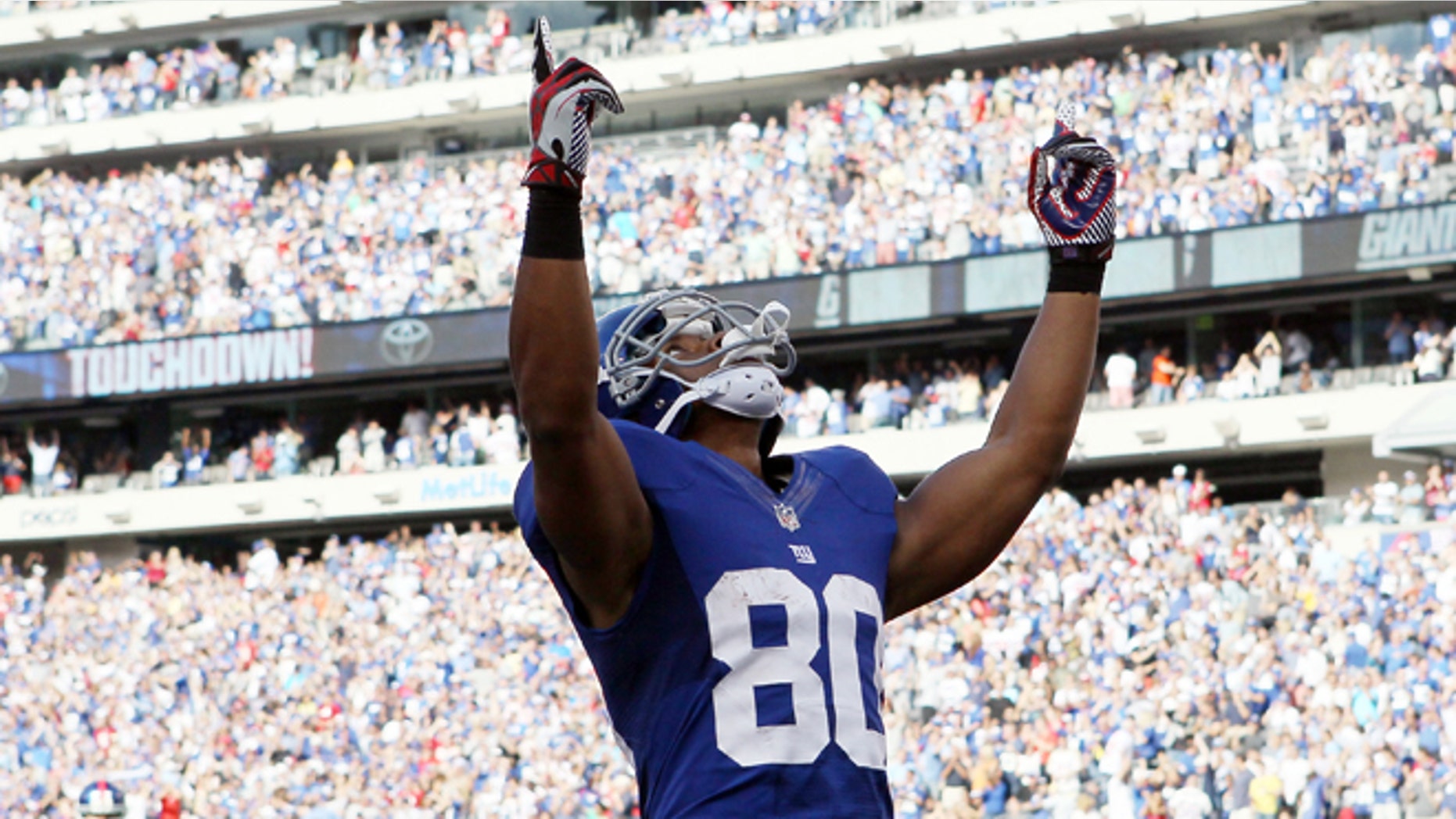 Wide receiver Victor Cruz has more than proved his value to the New York Giants.
This was once again made clearer on Sunday when his 77-yard run scored the team's winning touchdown while breaking organization records.
Currently in the final year of his contract with the Giants, Cruz is eager to resign with the team before the season's end.
But if the Giants' are hoping to keep their emerging star, they are going to have to pay up.
Making the minimum $540,000 NFL contract, Cruz's breakout 2011 season means he has indeed earned himself a handsome raise.
Current speculation is that the Giants' will look to lock Cruz into a long term-deal at around $10 million per year.
While his agents have begun initial contract talks, Cruz himself says his main goal right now is doing what he does best: football.
"I'm just in a position right now where I'm just focused on football," Cruz, 25, said on WFAN on Tuesday.
"I have people, my agents and things like that, to worry about that stuff. But as a human being, you obviously want to ... you hope you get it done before the season's over, obviously."
Cruz's rapid ascent to the top of the NFL record books is almost unheard of for a player at his age.
Joining the Giants as an undrafted free agent out of the University of Massachusetts, in his first 25 games with the NFL, Cruz recorded 135 catches tying for the sixth most in the league's history.
Smashing a Giants' franchise record with a recorded 1,536 receive yards in the 2011, Cruz has been equally impressive this season with 50 catches for 627 yards putting him third overall in the NFL.
Cruz's consistency means he has become the go-to guy for quarterback Eli Manning as the two continue to build a rapport with one another.
With a loyalty to the Giants, Cruz would be more than happy to play for Big Blue his entire career.
"I love this team, I love this organization," Cruz said.
"I want to, God willing, one day retire a Giant."