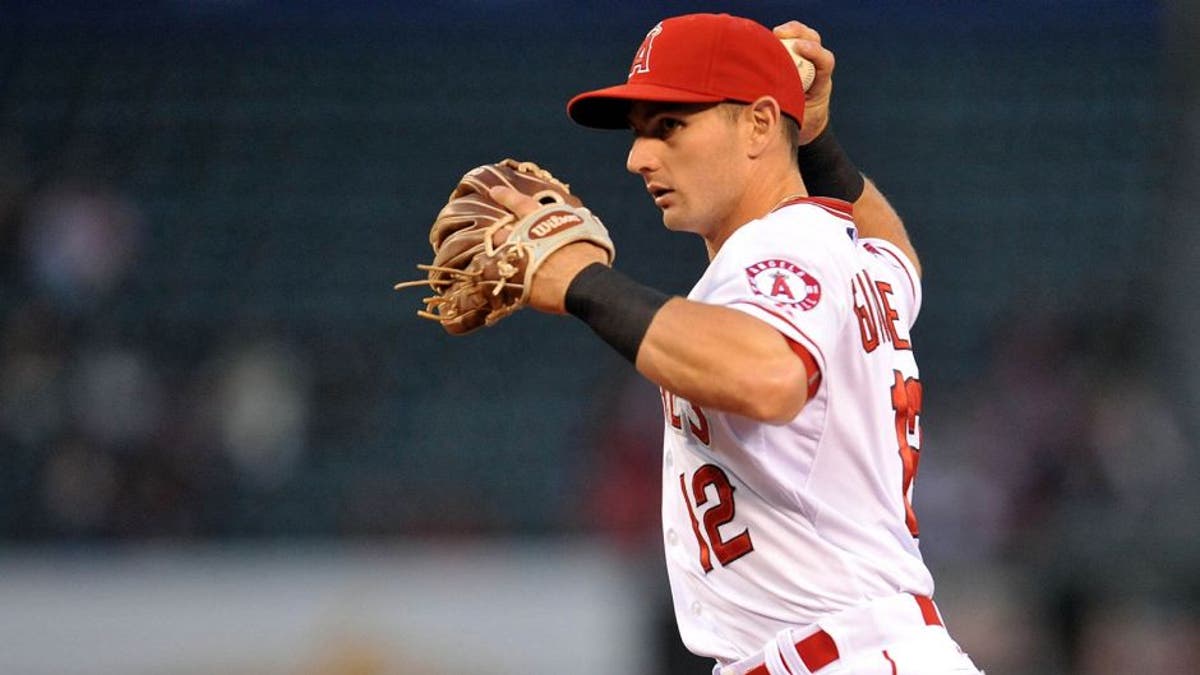 The Los Angeles Angels have been without infielder Johnny Giavotella for a couple of weeks as he dealt with a 'personal medical situation'. Over the weekend, it was officially announced that Giavotella was dealing with fourth nerve palsy, a condition that causes him to see double whenever he looks down or to the left.
Obviously, this has seriously hampered his ability to play and might keep him out of action for the rest of the season. As quoted by Robert Morales of the Long Beach Press-Telegram, Giavotella said that this condition is pretty rare among athletes: "I don't think doctors have seen this a lot in athletes. I think most of the time it occurs because of trauma, but I didn't have any trauma incident. So basically, all they can come up with is this fourth nerve palsy, it's affecting me."
Morales notes that Giavotella underwent a number of tests as the hospital as the condition manifested itself, with doctors ruling out both vertigo and multiple sclerosis as causing his strange experience.
According to Morales, fourth nerve palsy resolves itself over time so the best Giavotella can do is take things on a day-by-day basis and hope his condition improves.
As you'd expect, the second baseman is eager to move past this and get back on the field: "Yeah, in baseball terms, it's very frustrating," he told Morales. "I felt like I was a big part of this team when I was playing. It was a dream season up to that point. All I can do is stay positive, keep rooting the guys on, keep going to the field and help the guys any way that I can."
Giavotella is hitting .265/.312/.350 for the Halos in 2015, having appeared in 119 games.