Vegas already has good odds on an Astros World Series in 2016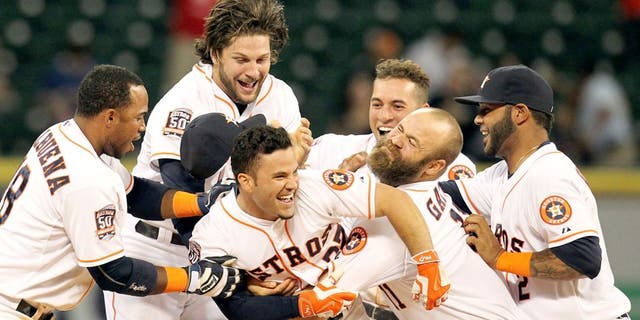 The season just ended a few days ago, but Las Vegas oddsmakers have already been hard at work.
Early projections have laid out odds for the 2016 MLB season, and the Houston Astros' 2015 emergence seems to have earned them a higher profile on the national level.
According to Bovada.lv, the Astros currently have 14/1 odds to win the World Series next season.
For comparison's sake, that puts them in the top 10 of the preliminary odds rankings, with the same odds as the Pittsburgh Pirates and Texas Rangers and right behind the Washington Nationals, Toronto Blue Jays, St. Louis Cardinals, New York Mets, Los Angeles Dodgers and Kansas City Royals - all of those clubs have 12/1 odds at the moment.
The Astros went a long way in 2015, blowing past the New York Yankees in the Wild Card Game and coming just five outs short of beating the now-World Champion Royals in the ALDS. Their path back to the postseason in 2016 should be within the realm of possibility, especially considering their amazingly talented core group of players led by Carlos Correa and Jose Altuve.
Whether they'll make good on these preliminary Vegas odds will likely be affected in part by how GM Jeff Luhnow reshapes some of the roster this offseason in preparation for a desired trip back to October next year.