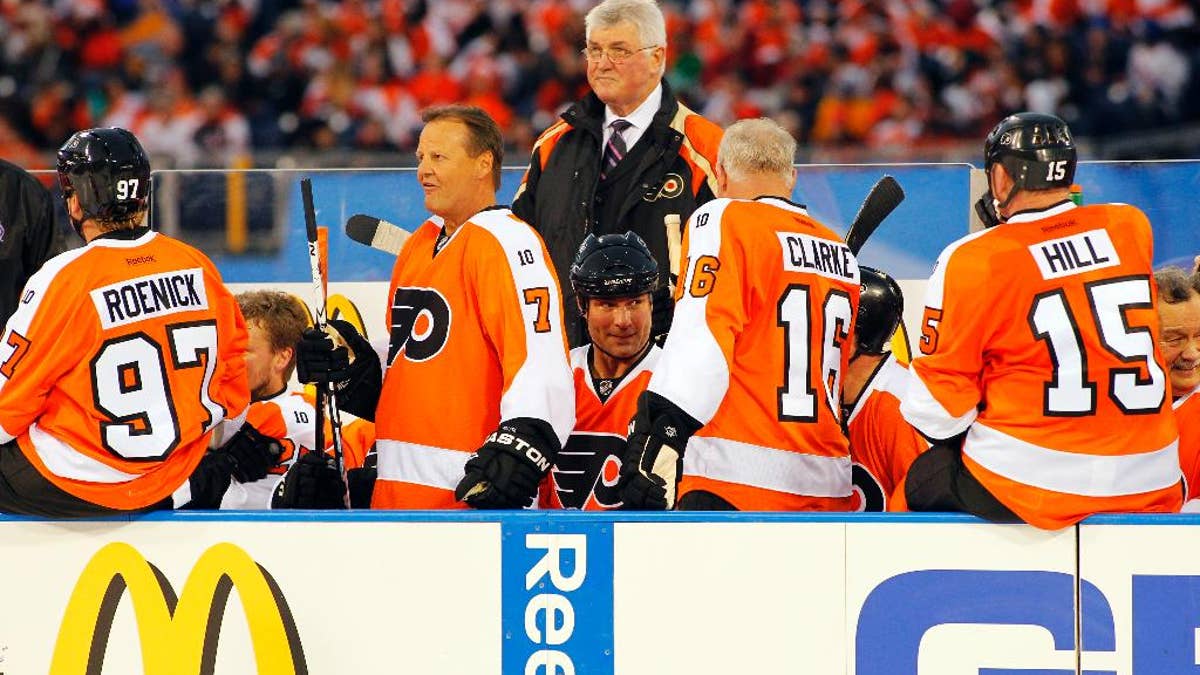 VANCOUVER, British Columbia – The Vancouver Canucks will celebrate the life and legacy of Pat Quinn before Tuesday's game against the New Jersey Devils.
The team will honor the former Canucks coach and general manager with a video tribute and moment of silence before the national anthems.
The Toronto Maple Leafs will pay tribute to Quinn by wearing a patch — a green clover with his initials in white — on the shoulder of their jerseys for their next two games. Quinn was a player, coach and GM in Toronto and coached the Philadelphia Flyers, Los Angeles Kings.
Quinn guided Canada to victory at the 2002 Salt Lake City Olympics, the country's first gold medal in men's hockey in 50 years.
He died Sunday at 71 after a long illness.