Urban Meyer says Cardale Jones wasn't 'very good at school'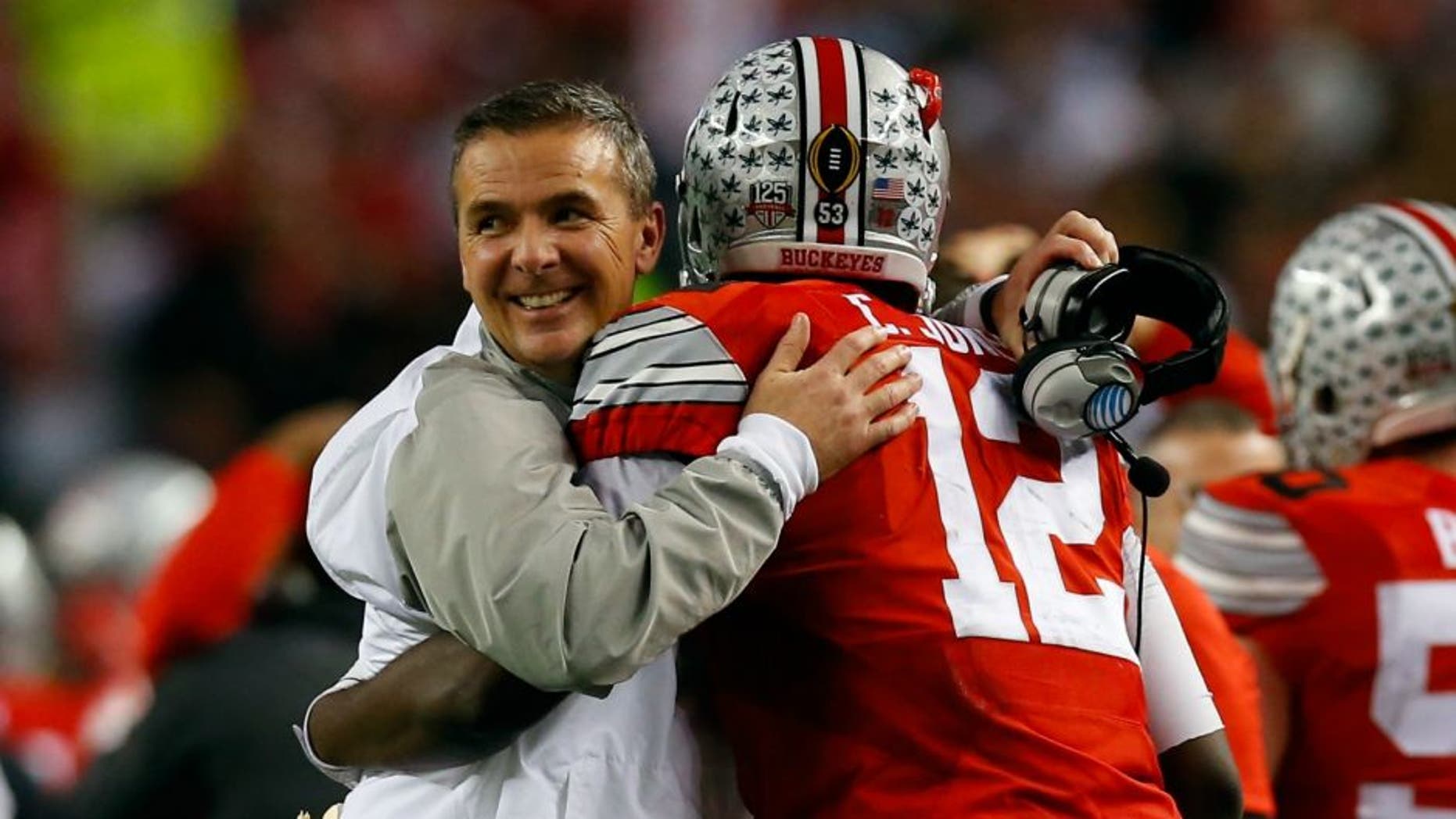 Cardale Jones' draft stock took a hit after he lost his starting spot at Ohio State for his junior year, but the national champion is one of many Buckeyes expected to go relatively early in the 2016 NFL Draft.
In an interview with the Akron Beacon Journal, Jones' former coach Urban Meyer evaluated Jones as an overall player, and speculated that the college environment may have held Jones back.
Via the Akron Beacon Journal:
"His size is obviously a 10 as far as what he's able to do with that big body, athleticism. Arm strength is a 9, pretty close to a 10. Accuracy is something that's got to continue to improve, that's probably an 8. Believe it or not, knowledge of the game and knowledge of coverages is pretty high, an 8.... A really good skill set, intellectual, very smart, wasn't necessarily very good at school. I wonder if that kind of set him back a little bit. That's one difference between pro and college -€" now he doesn't have to worry about classes and going to school and all that stuff. He can focus completely on football."
Jones, who is never afraid of sharing his opinions on Twitter, famously tweeted that he didn't come to Ohio State "to play school."
Meyer also said that he isn't sure Cleveland would be a good place for Jones to land. Browns fans started a #FailForCardale movement last year calling for the team to draft Jones.
"I don't know. I'd probably have to digest that, talk to him about it. I've had a lot of experience over the years where guys do better when they get away and I've had some guys that should have went away and they didn't and there's too many people involved. I'm not ready to answer that one yet."