Urban Meyer responds to recruit that said OSU treated him 'like crap'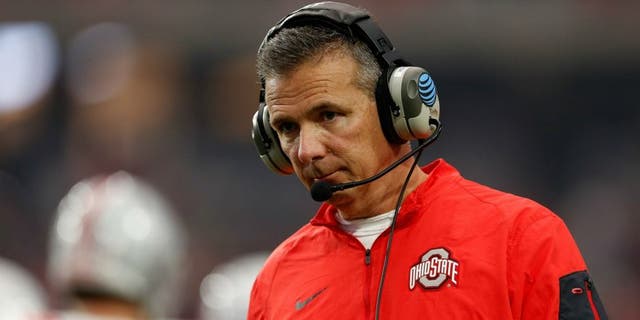 Four-star offensive tackle Landon Young signed a letter of intent to stay in his home state and play for the Kentucky Wildcats, but the lineman received offers from a number of national powerhouses, including Alabama and Ohio State.
In an interview with SEC Country last week, Young said that he attended a camp at Ohio State before the Buckeyes offered him a scholarship and was treated "like a piece of meat." After Young received his first offer, however, a number of other big-name schools followed suit.
Via SEC Country:
"I was at Ohio State having a private meeting with Urban Meyer. I had gone up to camp there, and they had treated me like a piece of meat, just treated me like crap. By that time, I was a four-star tackle. I weighed about 270 [pounds], and I was 6-7.
I went up and said, 'Coach (Meyer), what was the reason that you all of a sudden offered me?' He said, 'We looked at your tape, and it was pretty good and I saw interest in that.'"
Young said he then asked Meyer why the program's opinion had changed since he attended the camp.
"He said, 'Well, if you look back at that time, you were how big?' I said, '6-7, 270, just like I am now.' He said, 'Well, you were an insubstantial tackle, an insubstantial player.'"
Meyer addressed Young's comments in a press conference Tuesday, and said he regrets that his staff didn't offer Young a scholarship sooner.
Via 247Sports:
"We had a lot of respect for him as a player. A lot. I was very disappointed in our staff that we did not offer him earlier... About treating him bad, we don't do that on purpose. If those are his feelings... I went back and talked to our staff about that because you don't want that out there. But when you have one out of 650 that say that someone was treated bad..."