Union Rags & John Velasquez Win At Belmont: Boricua Celebration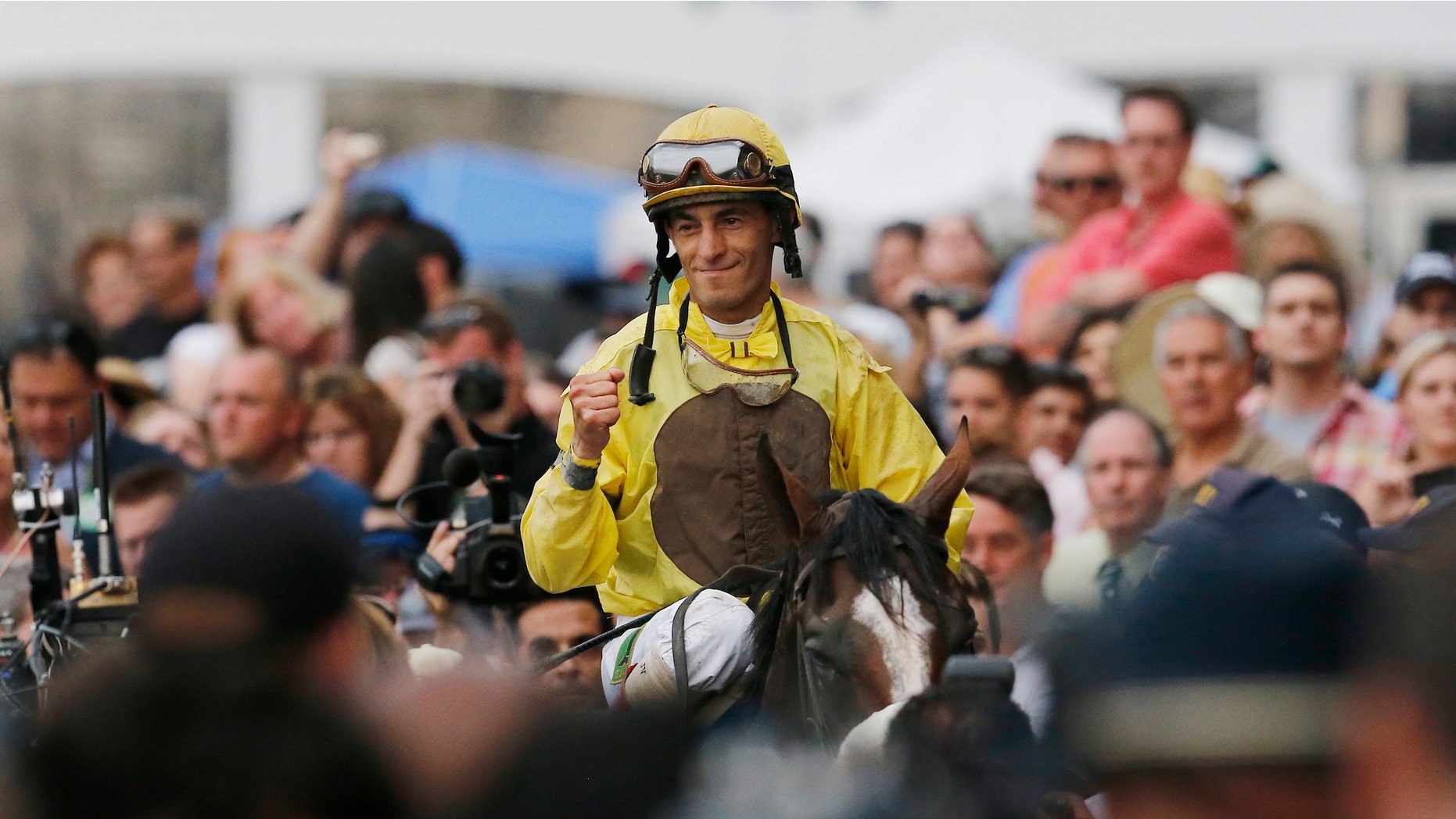 On the eve of the New York City Puerto Rican Day Parade and 20 miles east from the island of Manhattan, Puerto Ricans have a new reason to celebrate: Boricua jockey John Velazquez takes the victory at Belmont Stakes with horse Union Rags.
Originally from Carolina, Puerto Rico; where he first learned how to ride horses; Velazquez came to the U.S. after winning his first race in 1990  aboard Rodas at El Nuevo Comandante racetrack in Canóvanas, Puerto Rico. Since then, the talented jockey with 4,823 firsts in his career has won prominent races like the 2011 Kentucky Derby, the Belmont Stakes in 2007 and this year, after replacing jockey Julien Leparoux, Velazquez wins the Belmont Stakes for the second time. His impressive track record as a top ranking jockey by the National Earnings List for Jockeys made a historical turn after his induction in the National Museum of Racing and Hall of Fame in 2011. Certainly, Velazquez is an example of discipline and an amazing talent for Boricuas and Latinos to be proud of!
With an athlete of such prominence it's staggering to see how Latino fans, Hispanic media outlets and international news organizations seem unaware of his accolades in the sport. While Latinos are known as key contributors in sports like baseball, soccer and even have the NFL dancing salsa, horse racing falls behind tapping into a fan base prime for growth and celebration of the sport.
In fact, Velazquez is only one of over a dozen Latino jockeys that top the list of top ranking, top earning and best performers in horse racing in the country; according to Equibase. The list of All Time Thoroughbred Leaders- Top 20 Jockeys by Earnings is 50% Hispanic! Putting it in perspective, 28.3 percent of Major League Baseball players are Latinos; an impressive statistic likely to be surpassed by horse-racing; yet no one in counting.
Most Latino Jockeys share a similar immigrant story of hard-work, dedication and excellence that would make them heroes and role models in the community. Names like Peruvian Edgar Prado, Panamanian Alex Solis, Chilean José Santos and Venezuelan Ramon Dominguez, are some of the jockeys leading the charts and earning hundreds of millions of dollars in horse-racing; yet most are unknown names to the 50 million Latinos that reside in the U.S. For example, Dominguez topped the annual North American leading jockeys' list in 2010 with earnings of $16,911,880, certainly news worth reporting.
So, as New York celebrates the 55th year of the National Puerto Rican Day Parade on the Belmont Stakes weekend; one more time the facts and figures confirm that the contributions, growth and prominence of Hispanics in the U.S. is something we should all be celebrating!
Lili Gil is a business strategist, Hispanic market expert and contributor to Fox News Latino. She was elected as Young Global Leader by the World Economic Forum and is co-founder and managing partner of XL Alliance, a cultural marketing firm. You can follow Lili Gil on Twitter @liligil.
Follow us on twitter.com/foxnewslatino
Like us at facebook.com/foxnewslatino