Umpire stops Yankees-White Sox game to remove insect from his ear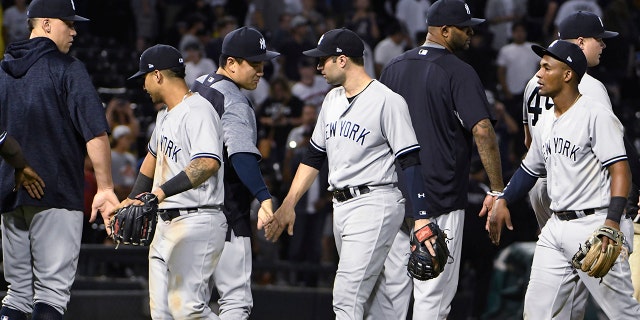 Who put the bug in the umpire's ear? We may never know. But it took a few minutes to get the bug out.
Wednesday night's game between the New York Yankees and Chicago White Sox had to be briefly stopped after a moth apparently flew into the left ear of second base umpire Bruce Dreckman.
The umpire stopped play in the bottom of the ninth inning and jogged to the Yankees dugout. Trainer Steve Donohue tended to Dreckman as the umpire removed the moth.
Video showed Dreckman undeterred as he pulled the insect out. Donohue even took a minute to examine it.
The Yankees haven't been in a bug incident since midges (small flies) attacked pitcher Joba Chamberlain in Game 2 of the 2007 American League Division Series against the Cleveland Indians.
New York won Wednesday's game 7-3, with help from Giancarlo Stanton's grand slam in the second inning.